March Meditation
Dear Lord,
As I prayed this morning and reflected on the mysteries and prayers of the rosary a thought of Mary came to mind. Mary was your first human "yes." She was obedient. She was the first disciple. Although the bible does not speak much of Mary, it says a lot about her character. Mary, beloved daughter was mentioned in the most significant moments of Jesus' life. Heaven spoke to Mary. In the largeness, and illuminating light of the angel Gabriel, the messenger of God, touched Mary's soul as she lovingly and willingly said, "yes," to Father God; in doing so, she became the Mother of God and the first disciple. Her "yes" enkindled the many other Yes' of the servants of the Lord. Though Mary was favored by the Trinity, she never acted above anyone else. She was content on being the Mother of Jesus. She was the first to feel His presence in her womb. She was the first to lay her eyes upon the God-man. She was the first to hold Him in her arms. Yet, Mother Mary, silently, lovingly and loyally beside Him never put herself above any disciple of Jesus. She was an example of "true humility." She loved Jesus with the human heart of a mother's love. Mary was with Jesus when He performed His first miracle. Was Mary like John who through the Holy Spirit leaped in His mother's womb? Mary being the spouse of the Holy Spirit, having been overshadowed by the Holy Spirit, could the Holy Spirit have gifted her with the knowledge of when Jesus should be nudged to fill the empty wine jugs? Jesus multiples the loaves, the wine, everything He does is to show His love. It was His love for His mother, and His love for all people that began His ministry. Jesus did not say "no" to His Mother. He simply said to her, "O woman, what have you to do with me? My hour has not yet come." The jugs were filled. The moment was joyous. The wine was not only multiplied but was the best to be served at the wedding. Not only does Jesus fill the wine jars, but the Lord fills the heart of everyone He touches.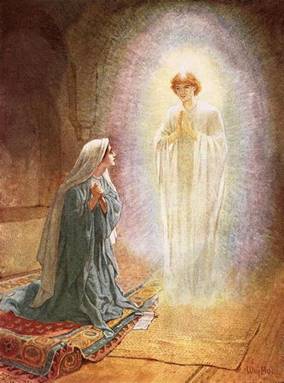 Later, after Jesus has healed thousands, after He has proclaimed the Kingdom of God. After people have followed Him and have been touched by Jesus. After wanting Him to be King, they now march against Him. They scorn and mock Him. They have become blinded and can no longer see all the good Jesus did. They now want Him dead. Their hearts have been turned to stone. The human heart, the heart that stayed a heart of flesh, the heart that loved Jesus to the end was Mary. She watched the people's love turn to anger. She felt every blow. She heard the insults. Yet, Mary remained. She was at the foot of the cross. She looked at Jesus, whose face was filled with blood. She wept. Her tears were joined with His. Both Mary and Jesus began their journey with great joy, but at the end of the journey, they both wept. Divine Love seemed to be lost in the darkness of sin; but Divine Love prevailed. She weeps for Jesus and she weeps for us. Thousands of years have passed since the crucifixion but every day, humanity throws stones, tears flesh, and does its best to destroy love. Humanity Our Lady cries for you. There is no mystery, for after Jesus' resurrection, we were saved despite our inequities. There is no mystery, for those who love God, know that we are "nothing" we are nothing without Him. Mother Mary I weep with Thee. If only your children would turn to Thee, Thou would direct them to Jesus, where the fire of love burns for eternity and we have only to open our hearts and ask for forgiveness to gain the gift of eternal happiness.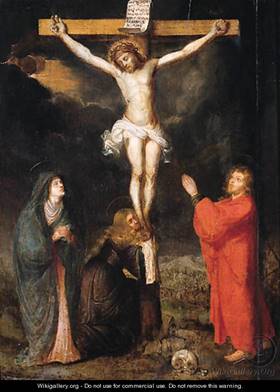 This year the season of Lent begins on February 26th. This same day is known as Ash Wednesday, a Christian holy day of prayer and fasting. Christians are marked with a cross by ashes placed on the forehead. The symbol of a cross is made with the ashes. The ashes symbolize penance and mourning. "Repent, and believe in the Gospel" or "Remember that you are dust, and to dust you shall return, " are the words that are spoken as the symbol of the cross is made on the forehead. This tradition by the Church originated in the 6thcentury.
"We offer you our failures, we offer you attempts. The gifts not fully given, the dreams not fully dreamt….we rise again from ashes to create ourselves anew."
The words from the hymn Ashes by Tom Conry, describe the days of reflection for the 40 days of Lent. The meaning of reflection is:·
T

o look deep inside oneself. ·

To ponder, as Mother Mary did, all those things in her heart. ·

To look beyond the surface and to dig deep down into all those moments in our life that are stored within ourselves. ·

To discover, what the Lord is saying to us. ·

To discover what the Lord is teaching us. ·

To listen to the Lord in the silence of our hearts.God desires we give Him our hearts. Jesus, the Son, gave up His life in love for us and for our salvation. If Jesus, the Son of God, can offer up His life, so that we might have eternal life, why can't we give our whole heart to Jesus? ….."Return to me with your whole heart, with fasting, weeping and moaning return to the Lord. Joel 2:12 Tears from an open heart, are tears from a soul, whose eyes have been opened to see the truth of their sin. To follow Jesus, one must imitate the ways of Jesus. The life of a Christian is one that works on holiness daily. Yes, we fall, but with Christ, "we rise again." "I can do all things in Him who strengtheneth me." Philippians 4:13. Jesus yearns for our hearts. In the book, The Imitation of the Sacred Heart of Jesus, by Fr. Peter J. Arnoudt, S.J., Jesus states,
"Thy heart, Child, is Mine. For, when it had no being, I created it; when it was lost, I sought and ransomed it; when it lay an easy prey to the enemies that were going to carry it off, I protected and preserved it. Thus, by giving Me thy heart, thou dost only give Me what is Mine."
Jesus gave up His life for us. In His final moments, hanging on the cross, so that Scripture would be fulfilled, Jesus said, "I am thirsty." St. Mother Teresa of Calcutta understood these last words of Jesus. She said,
"I thirst" is something much deeper than Jesus just saying "I love you." Until you know deep inside that Jesus thirsts for you- you can't begin to know who He wants to be for you. Or who He wants you to be for Him."
On that Holy Cross, Jesus felt the longing of every soul who searches to be fulfilled.
"You have made us for yourself, O Lord, and our heart is restless until it rests in you." St. Augustine's Confessions
Jesus is an endless fountain of mercy and love. He gives, He offers, He pours Himself, there is no end to His love. Blood and water poured from His side while on the cross. This Lenten season give your heart to Jesus. He will do the rest. Jesus is the grand physician. He holds the power to heal every broken heart. But for your heart to mend and for healing to begin, your heart must be open to receive God's amazing grace.
"Give, then thy heart to Me, Child; I will fill it with peace, and with gladness, and with bliss….The Imitation of the Sacred Heart of Jesus.
January Meditation 2020
"Bless the

Lord

, O my soul, and all that is within me, bless His holy name." Psalm of David Psalm 103:
The Catholic Church celebrates the Holy Name of Jesusin the month of January. The name of Jesus means "God saves." To those who believe in Jesus' message, Jesus is Savior and Lord. Christians honor, revere, and
bless the Holy Name of Jesus.

For many Christian hearts, saying the Holy Name of Jesus, brings hope and love. In Scripture, an angel revealed the name of Jesusto St. Joseph in a dream.
"
She will bear a Son; and you shall call His name Jesus, for He will save His people from their sins."
Matthew 1:21
Upon
hear

ing the Holy Name of Jesus, Christians

are reminded of how He died for us and how in dying He

gave

us eternal life.
"But he was pierced for our sins, crushed for our iniquity. He bore the punishment that makes us whole, by his wounds we were healed." Isaiah 53:5
Jesus gave up His life for the sins of every human being. Jesus bore a human heart that contained a Divine love that is merciful and endless. The human heart has limitations, but a Divine heart is love itself. In St. Faustina's diary #367 Jesus said,
"
My Heart overflows with great mercy for souls, and especially for poor sinners. If only they could understand that I am the best of Fathers to them and that it is for them that the Blood and Water flowed from My Heart as from a fount overflowing with mercy
."
St. Alphonsus de Liguori, wrote,
"A name of love. For the name of Jesus brings to our remembrance all the sufferings which Jesus has endured for us in His life and at His death."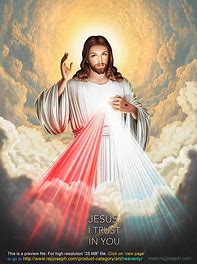 The Holy Name of Jesus conveys the great loveFather God has for us. God in giving us Jesus, shows the Lord's great mercy for all His children. The Holy Name of Jesus is a powerful one; in the name of Jesus, demons are cast out, people are healed, the lame can walk, people are protected, and many graces and blessings are received. St. Bernardine of Sienna and St. John of Capistrano were devoted to the Holy Name of Jesus. Both saints would carry a monogram with the letters IHS, to represent Latin words meaning "Jesus, Savior of Mankind." The Holy Name is so powerful that the name itself becomes a prayer. Jesus beads are a devotional tool and are used to recite the Jesus Prayer. The Jesus Prayer originated in the Orthodox and Eastern Catholic Churches. The strand of beads known as, Chotki can contain 100 beads or 25. The beads are used to pray a silent breath prayer, on inhalation "Lord Jesus Christ, Son of the Living God" and on exhalation "have mercy on me, a sinner." This is also known as the Prayer of the Heart. When one stops to think of the many graces and blessings received by saying the Holy Name of Jesus, it is hard to understand why there are those who do not invoke His Holy Name and implore His divine mercy. Instead there are those who blasphemy and ridicule the name of Jesus. If only they would take a moment to listen to the music that flows from our lips when His name is spoken with reverence and with love. Taking time to utter His name in the silence can move a soul to conversion. Happy are those who find comfort and consolation in the name of Jesus for their souls are filled with the grace of God. The Holy Name of Jesus, is a name above all names,
"
so that at the name of Jesus every knee will bow, of those who are in heaven and on earth and under the
earth,"
Philippians 2:10
DECEMBER 2019 MEDITATION

For today in the City of David a savior has been born for you who is Messiah and Lord. And this will be a sign for you: you will find an infant wrapped in swaddling clothes and lying in a manager. And suddenly there was a multitude of the heavenly host with the angel, praising God and saying: Glory to God in the highest….Luke 2:11-14
This December and every December the Church celebrates the Divine Infancy of Jesus. Jesus, our savior is born on Christmas day. Even before time began, Jesus' mission is to rescue all of humanity from sin and to bring us back to God. In the Nicene creed we pray, …"I believe in one God, the Father almighty, maker of heaven and earth of all things visible and invisible." The invisible cannot be seen by human eyes, but as people of faith, we believe the invisible is all around us. At Jesus' birth, let us open our eyes to see the army of angels surrounding Him. Angels live to praise and give glory to God. The Holy angels surround us and are invisibly present. They are sent by God to guide us and protect us from all evil. When our eyes go astray from God, the angels work to bring our vision back to the Creator of Heaven and earth. Given "free will" we can choose to follow God or to turn away from Him. When we focus on God, Christmas becomes a time of great hope and of great light. In our busy, noisy world, let us stop to reflect on Jesus' birth and the meaning of God's gift of salvation. Walk with me as we slowly walk towards the manger where Jesus is laid. For generations, there has been the loss of hope. Darkness has hardened the hearts of men. Now we walk together, the path of life is bright, and our hearts are beating quickly, as we experience everlasting joy. The closer we get to the manger, the more our hearts are filled with joy. Together we can see the infant Jesus. At that moment, the invisible has become reality and we can see and hear the angels sing. The greatest of lights has touched our souls. Birth represents new life. This tiny child, Jesus, has given meaning to our lives. God's words have become living words, for as we see baby Jesus, we experience transformation. "I will give you a new heart and place a new spirit within you, taking from your bodies your stony hearts and giving you natural hearts. I will put my spirit within you and make you live by my statutes, careful to observe my decrees. You shall live in the land I gave your fathers; you shall be my people, and I will be your God." Ezekiel 36:26-28 We kneel in front of baby Jesus. The light upon us is bright. Looking at Mary, we ask to hold Him. She smiles and says "yes." Then as each one of us picks him up, to bring Him closer to our hearts, the longing desire to have Him near becomes a must. Holding him close to our hearts, the greatest of loves begins. Jesus becomes the light of our world. The desire, the longing, to have Him near, is like a fire in our hearts. Our hearts have become natural and we surrender them to God as He melts and molds them for the good. Blessed Mother Mary, carried Jesus in her womb. If we in a moment can experience His grace, how much more has her soul been blessed by grace, as she has carried Him for months inside her womb. Outside of the womb, she has held Him. She has touched and kissed Him and with her voice has sung to Him. We can only imagine the many songs of praise that passed her lips. In this month of December, may the joy of Jesus fill your hearts, and may your hope remain here on earth and throughout eternity. The grace of Faith has set us free. All glory and honor to the Most Holy Trinity.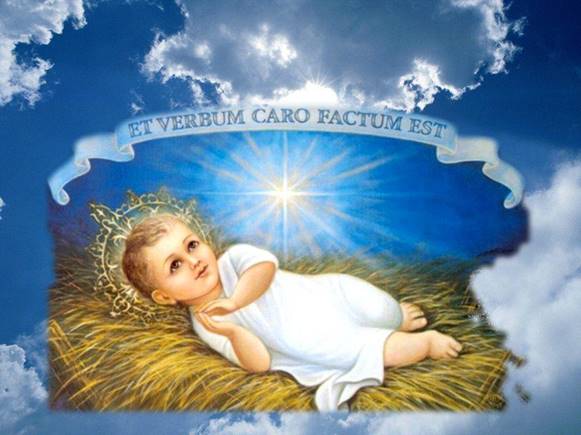 ….I believe in one Lord Jesus Christ,
the Only Begotten Son of God,
born of the Father before all ages.
God from God, Light from Light,
true God from true God,
begotten, not made, consubstantial with the Father;
through him all things were made.
For us men and for our salvation
he came down from heaven,
and by the Holy Spirit was incarnate of the Virgin Mary,
and became man.
For our sake he was crucified under Pontius Pilate,
he suffered death and was buried,
and rose again on the third day
in accordance with the Scriptures.
He ascended into heaven
and is seated at the right hand of the Father.
He will come again in glory
to judge the living and the dead
and his kingdom will have no end.
who proceeds from the Father and the Son,
who with the Father and the Son is adored and glorified,
who has spoken through the prophets.
I confess one Baptism for the forgiveness of sins
and I look forward to the resurrection of the dead
and the life of the world to come. Amen.

I believe in the Holy Spirit, the Lord, the giver of life,

I believe in one, holy, catholic and apostolic Church.
NOVEMBER 2019 MEDITATION
As Catholics, we believe we make up the Body of Christ and are in communion with each other. As members of that communion, we pray for one another. We together make up the Communion of Saints recognized as: The Church Triumphant (souls in Heaven), the Church Suffering (souls in Purgatory) and the Church Militant (souls on Earth). We believe we are always in communion even when we pass from this world. November is the month the church devotes to the Holy Souls in Purgatory.
November 1st is the day the Church celebrates Mass for all the Saints, and November 2ndis the day the Church holds Mass for all those who have died. 2 Macabees 12:46 states,
" a holy and wholesome thought to pray for the dead, that they may be loosed from sins."
Notice the word "holy". We pray for the Holy Souls in Purgatory. Holy is defined as "dedicated or devoted to the holy service of God." The Lord has asked us to pray with our hearts, and in that same love we are asked to pray for the dead. It is said, when we die, we are unable to pray for ourselves. The Holy Souls can pray for us and they do. Since they can no longer pray for themselves, we are asked to pray for them. St. Catharine of Bologna, said,
"….God makes our prayers known to them; and then they, full of charity, most assuredly do not omit to pray for us."

Many saints have made known to us that our prayers help the holy souls in Purgatory. St Catherine of Genoa was known to say, "Purgatory is a stepping stone to Heaven." Purgatory is temporary, while Hell is eternal. The Holy Souls in Purgatory are assured of Heaven, they are simply waiting to be purified by our prayers and by God's mercy. "…the souls in Purgatory have an assured hope of seeing Him and of being entirely satisfied; and there-fore they endure all hunger and suffer all pain until that moment when they enter into eternal possession of this bread, which is Jesus Christ, or Lord, our Savior, and our Love." St. Catherine of Genoa. The Catechism of the Catholic Church 1030-1032 states, "All who die in God's grace and friendship, but still imperfectly purified are indeed assured of their eternal salvation; but after death they undergo purification, so as to achieve the holiness necessary to enter the joy of Heaven." The Holy Souls in Purgatory have a great pain while there, that great pain is the separation from God. St Catherine of Genoa described Purgatory as the burning love of God, in whose flames souls are purified from every stain. In her document Treatise on Purgatory she wrote, "
"In Purgatory the flames incessantly consume it (the rust of sin) and as it (the rust of sin) disappears, the soul reflects more and more perfectly the true sun who is God. Its (the soul's) contentment increases as this rust wears away, and the soul is laid bare to the divine ray, and thus one increases and the other decreases until the time is accomplished."
St. Catherine also states God is all mercy and his open arms are ever extended to receive us into His glory. She also writes that when every stain is burned away, the soul is brought to the highest perfection…..
"nothing of herself remains, and God is her entire being."
There are those who say, Purgatory is a gift from God. For as 2 Macabees 12:44-46 when describing Judas and the expiation for the dead states;
"for if he were not expecting the fallen to rise again, it would have been useless and foolish to pray for them in death. But if he did this with a view to the splendid reward that awaits those who had gone to reset in godliness, it was a holy and pious thought. Thus, he made atonement for the dead that they might be freed from sin."
Our prayers our powerful, this November take time to pray for the repose of souls of all your friends and loved ones. Offer Masses, your Holy Communion, and your sufferings and sacrifices for all the Holy Souls in Purgatory who are unable to pray for themselves. The kind acts you offer for these souls will help to bring them in full union with God.
OCTOBER 2019 MEDITATION
The month of October is dedicated to the Holy Rosary. It is said, Our Lady appeared to St. Dominic in 1206. St. Dominic had been praying diligently in his fight to combat Albigensian heresy, a dualistic belief. Albigensians saw the universe as a struggle between good and evil. They believed that the physical world was evil. To the Albigensian the good God came from the New Testament and the bad God came from the Old Testament. They even believed the God of the Old Testament was Satan. Albigensians identified the Christian church as evil. St. Dominic fought against that heresy and Our Lady, gave St. Dominic the rosary as a weapon to fight this heresy. Later in the 15th century, Our Lady, appeared to St. Alan de la Roche. In deed the rosary is a powerful tool against the forces of evil. In Mary's many apparitions she has given loving words of comfort, and hope. Our Lady of Fatima on May 13, 1917 in her first apparition said, "Pray the rosary every day to obtain peace for the world and the end of the war."
When we pray the rosary with our hearts, then one can easily turn the prayer into a contemplative prayer. Pope Gregory, I, said, "The greatness of contemplation can be given to none but those who love." St. Pope John Paul, II, in his Apostolic letter, Rosarium Virginis Mariae to the bishops, clergy and the faithful, on the Most Holy Rosary said, "The Rosary, though clearly Marian in character, is at heart a Christocentric prayer. In the sobriety of its elements, it has all the depth of the Gospel message in its entirety, of which it can be said to be a compendium. (2) It is an echo of the prayer of Mary, herperennial Magnificat for the work of the redemptive Incarnation which began in her virginal womb. With the Rosary, the Christian people sits at the school of Mary and is led to contemplate the beauty on the face of Christ and to experience the depths of his love. Through the Rosary the faithful receive abundant grace, as though from the very hands of the Mother of the Redeemer."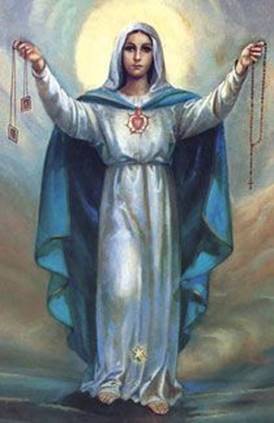 Like St. Therese of Lisieux, the rosary can be prayed as a prayer of the heart, when we focus on the life of Jesus. She said: "For me prayer is a surge of the heart; it is a simple look turned towards Heaven; it is a cry of recognition and love; embracing both trial and joy." Yes, when we look towards heaven, Mary is the Queen of angels. She is graced threefold, by the Father, the Son and the Holy Spirit. Maryexceeds the angels in the fullness of grace. St. Thomas Aquinas wrote, "…. very fittingly is she called "Mary" which means "in herself enlightened": "The Lord will fill your soul with brightness" [Is 48:11]. And she will illumine others throughout the world for which reason she is compared to the sun and to the moon." Mary who carried Jesus in her womb, is closer to God than all the choirs of angels. As Queen of Angels, the angels obey Mary with great angelic love.
Again, looking towards heaven, the angels are present in all the mysteries of the rosary. In the joyful mystery of the nativity, the angels proclaim to the shepherds in the field, watching over their flocks at night. Luke, Chapter 2, "An angel of the Lord appeared to them, and the glory of the Lord shone around them, and they were terrified. But the angel said to them, 'Do not be afraid. I bring you good news of great joy that will be for all the people. Today in the town of David a Savior has been born to you; he is Christ the Lord. This will be a sign to you: You will find a baby wrapped in cloths and lying in a manger.'
Suddenly a great company of the heavenly host appeared with the angel, praising God and saying, 'Glory to God in the highest, and on earth peace to men on whom his favorrests."
In the Luminous mysteries, in the Baptism at the Jordan, heaven speaks, when the Holy Spirit appears in the form of a dove. In the Sorrowful mysteries, Father God, sends an angel to console Jesus in the Garden of Gethsemane and beyond the rosary, God the Father in His love for us assigns a Guardian angel to us at birth and/or conception. Great is the love of Heaven for humanity. In the Glorious mysteries, at the Resurrection of Jesus, two angels announce that the Lord has risen and as the Queen of Angels is assumed into Heaven, the angels too accompany her and are present as she is crowned Queen of Heaven and Earth.
Pray the rosary with your heart and the Lord may speak to you as never before. Join heaven and pray the rosary together with the holy angels and saints, "Make friends with the angels, who though invisible are always with you. Often invoke them, constantly praise them, and make good use of their help and assistance in all your temporal and spiritual affairs." St. Francis of Sales.
The month of October is the month of the Holy Rosary. May the mysteries of the life of Jesus Christ, Our Lord, open your heart to receive many graces. May the friends of Heaven, angels and saints, and Our Lady strengthen your prayer before the throne of God.
"Go to the Madonna. Love her! Always say the Rosary. Say it well. Say it as often as you can! Be souls of prayer. Never tire of praying, it is what is essential. Prayer shakes the Heart of God, it obtains necessary graces!" Padre Pio.
"The Rosary is the most beautiful and the richest in graces of all prayers; it is the prayer that touches most the Heart of the Mother of God. If you wish peace to reign in your homes, recite the family Rosary." Pope Saint Pius X.
September Meditation
The Church celebrates the feast of Our Lady of Sorrows on September 15th. To get a better insight of this celebration, let us reflect on the words, and on the image of Our Lady of Sorrows. First, we must define sorrow. Sorrow is a feeling of extreme anxiety, pain, anguish, suffering, torment and heartache. Now, let us we go back in time to the crucifixion where Jesus, her son, has died on the cross. Mother Mary was at the foot of the cross. She felt the hard wood of the cross where her son had given up His life in reparation for our sins.
Seeing Mary as Our Lady of Sorrows means Mary's heart is aching. "Mother, did you tremble, when you felt his wounds? You were present at His birth, and now at the foot of the cross you are present at His death. Had I been with you Mother, your sorrow would have become my sorrow too. For in your heart Mother dear, you felt Jesus' pain, and agony and I cry with you. I understand the sorrow in your sigh and in your tears."
Even in those moments when we are blind and lost, Mary is near and ready to direct us to Jesus. Mary truly is mother.
"If you ever feel distressed during your day—call upon our Lady—just say this simple prayer: 'Mary, Mother of Jesus, please be a mother to me now.' I must admit—this prayer has never failed me." —Blessed Mother Teresa of Calcutta
From the beginning when Mary heard the words of the angel Gabriel, she trusts in the Lord with all her heart. She stands firm in her faith until the end when she gives up her son. A good mother helps her children to set their sight on God. Amidst the pain and suffering, Mother Mary turns to God for consolation. Like Ruth in the bible, Mary is true to her son and remains faithful despite her sorrow.
Ruth 1:16 But Ruth said: "Entreat me not to leave you, or to turn back from following after you; For wherever you go, I will go; And wherever you lodge, I will lodge; Your people shall be my people, And your God, my God. 17 Where you die, I will die, and there will I be buried. The LORD do so to me, and more also, If anything but death parts you and me."
As I look at the image of Our Lady of Sorrows, I look at Mary's face, and focus on her tears. Tears fall from her eyes. My heart goes out to Our Blessed Mother. The tears flow down from her eyes to her face, where her face reveals a heavy sadness.
"Dear Mother, I am most certain that the flame is your love." Still observing the image, "I see the seven swords, as they pierce your heart. The wounds of your heart are inflicted as deep as the nails on the hands and feet of Jesus." Mother and son suffer. The two hearts are forever joined together. The Sacred Heart of Jesus and the Immaculate Heart of Mary are two hearts set aflame with love.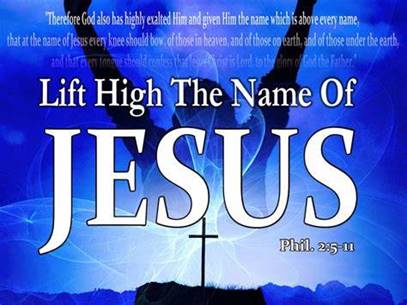 1Corinthians 13:13…So faith, hope, love remain, these three; but the greatest of these is love.

From the beginning to the end of Jesus' life, Mary is there and places Jesus in her arms. The first placement of Jesus in Mary's arms is filled with joy. Here she holds an infant who is hope for the world. The final placement of Jesus in his mother's arms is when Jesus is taken down from the cross. Mary holds the lifeless body of Jesus where all hope seems to be lost. The final sorrow is greater than the first joy of holding baby Jesus in her arms. Mary's suffering is a great example of sanctity of suffering.
Yes, Our Lady of Sorrows cries, she cries for her son and for her earthly children. Sin is prevalent in our world. Yet, when we repent of our sins, and cry tears of sorrow for our sins, it is then that Mary's sorrow turns to joy. In the moment we repent, it is then that we return to God.
1 Peter 2:25 New American Standard Bible (NASB)

25
For you were continually straying like sheep, but now you have returned to the Shepherd and [
a
]
Guardian of your souls.

In preparation of the feast of Our Lady of Sorrows on September always remember the Feast of the Holy Cross to understand the close connection between Jesus' Passion and Mary's Sorrows.
Prior to the Feast of the Sorrows of Mary, reflect and pray on the Seven Sorrows of Mary listed below. Mary stood at the foot of the Cross where her son Jesus was nailed to the tree. Her soul was pierced by the sword of sorrow as Simeon had foretold. May Mary's seven sorrows bring you closer to her son, Jesus Christ.
The prophecy of Simeon (Luke 2:25-35)
The flight into Egypt (Matthew 2:13-15)
Loss of the Child Jesus for three days (Luke 2:41-50)
Mary meets Jesus on his way to Calvary (Luke 23:27-31; John 19:17)
Crucifixion and Death of Jesus (John 19:25-30)
The body of Jesus being taken from the Cross (Psalm 130; Luke 23:50-54; John 19:31-37)
The burial of Jesus (Isaiah 53:8; Luke 23:50-56; John 19:38-42; Mark 15:40-47)
August 2019 Meditation
Thoughts on Creation

By Maricela Navarro Svoboda
Creation.
Every day is a new day. At dawn I hear the birds sing.
There is one bird that sings louder; one bird that sings above the others; one bird that sings many songs.
I believe it is the Mocking Bird
His songs are joyful.
I imagine the little bird singing loudly and joyfully to God.
Giving thanks for another day. Thanks for the morning.
His song awakens with the dawn and at sunset his song rests.
I listen to that tiny bird and his song is beautiful.
This one little bird stands out above the rest.
He leads me to believe as I say my prayers to God; As I sing to God; that
God sees only me and sees my open heart and then God gifts me with His Divine Love.
Melt me, mold me, fill me, use me.
Use this tiny speck to bring others to my Lord.
Just as the bird adds to the beauty of the new day; so
Does my prayer of the heart add light to the light of Day.
Creation.
Grand and awesome.
I a tiny speck in this huge universe the Lord created.
What an awesome God.
A God who loves me so very much that He fills the depth of my soul.
This tiny speck is lifeless without Him.
My Lord and My God.
Tears of joy run down my face


Only you, O Spirit of God, could touch my heart in such a way.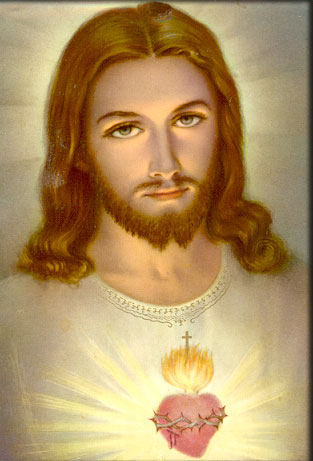 Magnificent Lord
Thank you for the earth and all created things
All a wonder and joy to behold.
The wind, the trees rustling branches and leaves;
The streams glistening and flowing making ripples
As the water flows from the stream to the river
Small is the stream and how much larger is the river?
I am a tiny speck in the great wonder that is the Universe.
For God is Creator
In this time and every day, He gives
I bow down to worship, praise, and thank our generous, merciful, and loving God
The God who made me
In the fullness of time I enjoy everything the Lord has made and makes
At the end of time, where and when time ceases to exist, I will go before the Lord;
There my soul will sing praises unceasingly to the Most Blessed Trinity
On earth I find my rest in Him and hope in the promise of the Kingdom of Heaven

Where Father God, Jesus, my Savior, and the Holy Spirit will wrap my soul in their eternal embrace.
JULY 2019 MEDITATION
"Don't hold yourselves cheap, seeing that the creator of all things and of you estimates your value so high, so dear, that He pours out for you every day the most precious blood of His only-begotten Son." St. Augustine
The Church dedicates the month of July to the Precious Blood of Jesus. Jesus shed His blood as a sacrifice for the sins of humanity, so that we would be saved. "He himself bore our sins in his body on the tree, that we might die to sin and live to righteousness. By his wounds you have been healed" (1 Peter 2:24).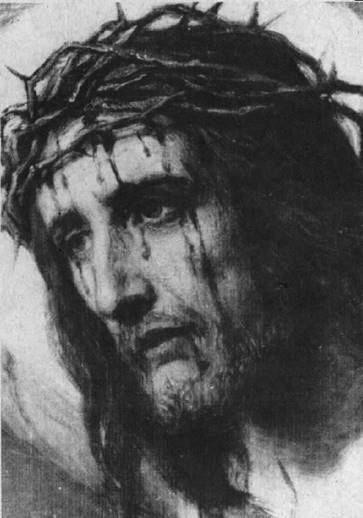 In the Gospel of St. Luke, it is written, that on the night before He was to be crucified, while in the Garden of Gethsemane, His sweat became like droplets of blood. In His Divinity, Jesus knew all that He would endure at the hands of man. In His humanity, Jesus was overcome with tremendous anguish and sorrow. At the crucifixion, the wounds inflicted on His body by the large nails, penetrated through His hands, feet and side. So great was the anger, and sin of man, that man's brutal force pierced through His body. Jesus, the innocent lamb, tortured, and hung on a cross to die. His crucifixion was an execution designed for criminals and most evil of men. An innocent man, a man without sin, crucified for all to see. He gave His life and shed His blood to free us from all sin. His love, is the greatest love poured out. He shed blood for the gift of eternal life. His crucifixion is a love offering of forgiveness. Jesus said, "This is my blood, which is shed for you and for many, for the forgiveness of sins." The Precious Blood of Jesus washes our sin away. "These are they who have come out of the great ordeal; they have washed their robes and made them white in the blood of the Lamb" (Revelation 7:14).
How powerful and necessary it is for us to regularly meditate on the five wounds of Jesus Christ! It is the most efficacious way to get closer to our Savior and appreciate what He did for love of us.
St. Bernard of Clairvauxsaid in a homily "Where can the weak find a place of firm security and peace, except in the wounds of the Savior? Indeed, the more secure is my place there the more he can do to help me."
"Greater love has no one than this, that one lay down his life for his friends."John 15: 13 The blood of Jesus poured out in atonement for our sins. Even the angels take part in this sacrifice and are depicted in paintings as collecting the blood of Jesus in a chalice. In the Holy Eucharist we receive the body, blood, soul and Divinity of Jesus. The Eucharist is also recognized as the bread of heaven or bread of angels. A holy bread that calls for the Father's mercy. A holy sacrifice, the spilling of the Son's blood for the forgiveness of our sins.
"This blood, when worthily received, drives away demons and puts them at a distance from us, and even summons to us angels and the Lord of angels. This blood, poured out in abundance, has washed the whole world clean. This is the price of the world; by it Christ purchased the Church." St. John Chrysostom
JUNE 2019 MEDITATION
When I gaze upon the image of the Most Sacred Heart of Jesus, 1 Corinthians 13: 13, comes to mind: So, faith, hope, love remain, these three; but the greatest of these is love. New American Bible
The month of June is dedicated to the Most Sacred Heart of Jesus and on June 29th, the church celebrates the Feast Day of the Sacred Heart of Jesus.
During this month, take time to look at an Image of the Most Sacred Heart of Jesus. Close your eyes for a moment and venerate Jesus' burning love for you. Open your eyes and look directly into the image and focus on His pierced heart. Thorns encircle his heart and drops of blood can be seen. Flames are above the heart and above the flames is a cross. In the center of Jesus' chest is His Sacred Heart surrounded by light. A light that seems to pour out beyond the image. Gazing at His heart, and then looking beyond His heart, looking up to see His face; the image of His face reflects peace. The grace of peace He gives to those who take time to be still and gives graces to those who ponder the powerful image of the Most Sacred Heart of Jesus. When one looks at the image as a whole; the rays of His holiness burst forth. Jesus is surrounded by rays of light. Jesus is both divine and human. In the human heart are stored emotions and feelings of affection. His divine and human heart beats with unending love for us. Look to Jesus and find His Divine love. Open your heart to receive the holy love of Jesus that creates love in the human heart.
"I will give you a new heart and place a new spirit within you, taking from your bodies, your stony hearts and giving you natural hearts." Ezekiel 36:26
Jesus is full of compassion. He waits for us to desire His sacred fire so that we may be consumed with His love. God's love is flowing from the Sacred Heart of Jesus. He sends His grace to give courage to the fearful, to purify us from our sins, and sends graces of salvation. In 1673-1675, St. Margaret Mary Alacoque received visions from Jesus and His wishes to establish a special feast day to honor His Sacred Heart. On May 8, 1873, Pope Pius IX, formerly approved the devotion. Pope Leo XIII, twenty-six years later July 21, 1899, recommended that bishops throughout the world observe the Feast Day and approved several indulgences for the Sacred Heart Devotion. On the First Friday of every month, the Church also recognizes the Sacred Heart of Jesus and through this devotion, offer reparations for sins.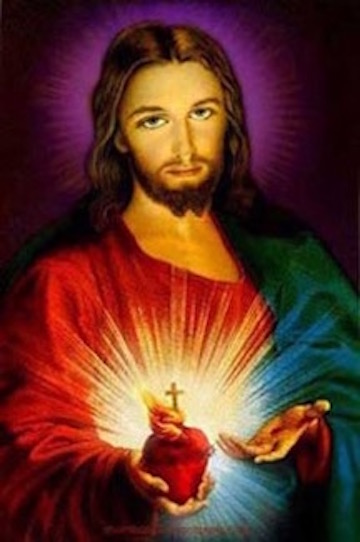 In honor of His Sacred Heart carry a picture of this image with you. When you feel abandoned, lonely, misunderstood, and/or depressed. Look at the image and recall how much He loves each one of us. He died on that cross for you and me. Meditate on His burning love. "Love one another, as I have loved you." John 13:34 Jesus, who suffered and died for us, is always ready to console us. He was beaten, tortured, spit upon, scourged, crowned with a crown of thorns, and pierced with nails on his hands and feet, and then hung upon a cross to die. All for love of us. Yet, He yearns to console us; the very people who condemned Him unjustly to the Cross. He offered the ultimate sacrifice, he died for us out of an abiding love, a love that never ends. Yes, take time to gaze upon the Sacred Heart of Jesus. Take time to be perfected in His love. His wounds represent His suffering love. Take time to enter His wounds and discover the mystery of the Divine heart of Jesus. A treasure to behold.
"Most High and glorious God,
Lighten the darkness of my heart
And give me sound faith,
Firm hope and perfect love…."St. Francis of Assisi
Dear Lord, may those who are dying and those who will die today, prepare a resting place within their hearts for the Lord, Father, Son, and Holy Spirit, so that the souls of the faithful departed through the mercy of God, may rest in peace.
May 2019 Meditation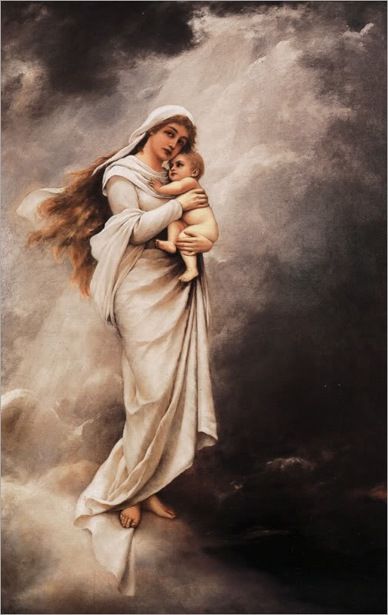 "Mary, Mother of Jesus be Mother to me now." St. Mother Teresa of Calcutta
Mary is our spiritual mother. Most people describe a mother's love as unconditional and everlasting. A mother's love is a special love and is a bond between a mother and her children. In the month of May when the flowers are in bloom, and the earth is full of life; it comes as no surprise that the Catholic Church celebrates May as the month of Mary. Mary the Mother of God is honored by the Church. The most prominent Marian feast days in May are:
· May 1 Queen of Heaven
· May 13 Our Lady of Fatima
· May 24 Mary Help of Christians
· May 31 Visitation of the Blessed Virgin Mary
Mary, the Queen of Heaven, was joyful when the mystery of Jesus in the Resurrection was fulfilled. Her joy was and is in Jesus. Mary was the first to gaze upon Jesus at his birth. Her earthly children turn to her to seek Jesus in her arms, and to partake in her love of Jesus. Mary is the perfect model of faith and love. A mother's instinct is to protect her children. As the brothers and sisters of Jesus, we are faith filled and turn to Mary for protection and lovingly ask for her intercession. Mary is the woman chosen by God, to crush the head of the serpent.
And the Lord God said to the serpent: She shall crush thy head….and the dragon was angry with the woman.
Mary hears the prayers of the faithful and truly serves as protector of her earthly children. Saint John Paul, II, said, "From the time when the disciple took her to his own home, the mystery of the spiritual motherhood of Mary has been actualized boundlessly in history. Motherhood means caring for the life of the child. Since Mary is the mother of us all, her care for the life of man is universal."
Yes, May is the month of Mary. She is honored by the Church with many titles of devotion and acts of devotion. One such act is to honor Mary by crowning a statue of Mary. It is most commonly known as a May Crowning. The crown may be adorned with colorful flowers to represent Mary's virtues and beauty.
The Catholic Church also honors motherhood in the month of May. This May 12this Mother's Day. It is a day where the gift of motherhood is recognized and appreciated. A mother's love is giving. It is a love from deep within the heart that gives beyond self. A mother's love brings us growth and with the seed of love planted deep within the child's heart, they in turn pass on that love to others and it is then God's love is made known and His gifts are outpoured.
Pope Francis words about Mary said in the Basilica of St. Mary Major, on May 4th2013, describe Mary best;
"Mary's whole existence is a hymn to life, a hymn of love to life; she generated Jesus in the flesh and accompanied the birth of the Church on Calvary and in the Upper Room. …Mary is the mother who gives us health in facing and overcoming problems, gives us health to make us free to make definitive choices; the mother who teaches us to be fruitful, to be open to life and to be always fruitful in the good, fruitful in joy, fruitful in hope, to never lose hope, to give life to others, physical and spiritual life….this we ask for all of us: give us the health that you alone can give us, to be ever a sign and instrument of life. Amen."
O sweet mother, pray for us now and for those who are dying.
April 2019 Meditation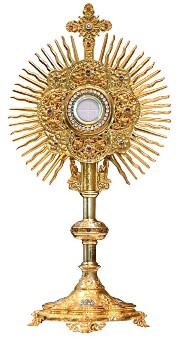 At the Last Supper, when Jesus said to his Apostles, "This is my body, which will be given for you; do this in memory of me" (Lk 22:19);it was then that The Most Blessed Sacrament was first presented. Jesus consecrated the bread and the wine. The bread became the Body of Christ, the wine, His most precious Blood.
It is no surprise that the Catholic Church dedicates the month of April to the Blessed Sacrament. Throughout Lent, Christians focus on Jesus' suffering and His death. He shed His blood, to give us eternal life. At every Catholic altar, a Crucifix is placed at the center, as a sign of the great love God has for us. Jesus Blood, poured from his wounds to save us from the fires of hell. The Holy Sacrifice of the Mass recognizes Jesus' life, death and resurrection, and Catholics come to form a deeper union with Jesus. The Holy Eucharist is truly a mystery. It is a mystery because, although invisible, Jesus is present, body, blood, soul and divinity in the Most Holy Eucharist. When we receive Jesus in the Sacrament of Holy Communion, we receive God's grace. Catholics join at the Supper of the Lord, and after receiving Him in Holy Communion, we take time to thank, praise, and adore Him. We speak to Him through the prayers of our hearts. The gift of the Holy Eucharist is so special that the Church celebrates Mass daily. Holy Communion is where we receive Jesus and all of the grace that God wants for us. The Eucharist is the mana, the mysterious food for our soul. As our bodies needs food so likewise, our souls.
St. Peter Julian Eymard, the Apostle of the Eucharist, said, "The holy Eucharist is Jesus past, present and future… It is Jesus sacramentalized… Blessed is the soul that knows how to find Jesus in the divine Eucharist, and in Jesus Hostia everything else".
All Catholics should strive to be like St. Peter Julian Eymard, who in the Eucharist found God's great love expressed. He believed that through prayer before the Blessed Sacrament, a person grows in their appreciation of the Mass and the value of Holy Communion.He believed, having the Blessed Sacrament exposed highlights the Real Presence of Jesus, and attracts people to prayer and to adore Him. In some Catholic Churches, Eucharistic Adorationis dedicated one day out of the week, while Perpetual Eucharistic Adorationis the devotion of adoration of Jesus Christ present in the Holy Eucharist 24 hours a day, seven days a week.
Jesus was crucified on the cross as a sign of His great love. Let us spend an hour with Him to show our great love for Him. May we reverence Him with prayers of praise and thanksgiving. May weremember Jesus and how He suffered; may we remember the hope of Heaven, that one day we too may join Jesus in His kingdom. May we unite ourselves with Jesus so that we live our daily life in hope that the Holy Spirit will help and guide us to do the will of God.
The Angel of Portugal, in Fatima, taught the three children prayers of Adoration and Mercy to the Holy Trinity. This beautiful prayer is not from human wisdom but came straight from God.
Most Holy Trinity, Father, Son and Holy Spirit, I adore You profoundly, and I offer You the most precious Body, Blood, Soul and Divinity of Jesus Christ, present in all the tabernacles of the world, in reparation for the outrages, sacrileges and indifference with which He Himself is offended. And through the infinite merits of His most Sacred Heart and the Immaculate Heart of Mary, I beg the conversion of poor sinners. Amen.
"Whoever eats my flesh and drinks my blood has eternal life, and I will raise him on the last day. For my flesh is true food, and my blood is true drink. Whoever eats my flesh and drinks my blood remains in me and I in him. Just as the living Father sent me and I have life because of the Father, so also the one who feeds on me will have life because of me." (John 6:54-57).
"Dear Lord Jesus, thank you for the gift of the Holy Eucharist which is the gift of yourself, body, blood, soul and divinity, May those who are dying and those who will die today, partake of the graces that flow from the Blessed Sacrament, so that they receive the gift of being in your presence in the Halls of Heaven. Amen."
March 2019 Meditation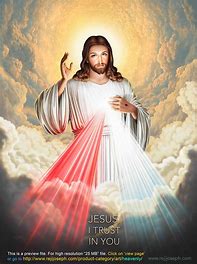 Saint Joseph, the Foster Father of Jesus is honored during the month of March by the Catholic Church. Although, not much is written in the bible about St. Joseph, what is written in the Gospel of Matthew tells the story of Joseph and the four messages he received from God through his dreams. Joseph's actions based upon the messages in the dreams, highlight his virtues of obedience, faith and trust in God. Had we received these four messages in a dream today, would we have been as quick to do the will of God? The four messages from God to Joseph tell of the following: in the first message, Matthew 1:20-21, Joseph has faith and believes in the angel sent by God; when the angel proclaims that Mary conceived by the power of the Holy Spirit. Joseph trusts the message and marries Mary and is obedient to God in the plan of Salvation. In the second dream, Matthew 2:13, an angel appears to Joseph once again, and warns him to flee to Egypt. Joseph believes in the message and flees to Egypt. In the third dream, Matthew 2:19-20 Joseph is told by an angel of the Lord, that it is safe to return to Israel. In Matthew 2:22, the 4thdream, because he was warned that Herod's son was reigning in Judea, Joseph departs to Galilee. Joseph's obedience and trust in the Lord not only protected him, but also kept Jesus and Mary safe from harm. The messages of God from the angels to Joseph are a perfect example of God's love for humanity. St. Joseph served the Lord, and like Mary, Joseph was chosen by God to carry out His plan.
To be chosen by God for such an honor brought abundant graces to Joseph. St. Joseph is known as the advocate of the dying. It is believed St. Joseph died in the arms of Jesus and Mary. Joseph received a blessing to have died in the arms and physical presence of the Holy Ones of God. There is no question to have died in the arms of Jesus and Mary, brought Joseph the gift of peace and love. It is no wonder, that St. Joseph is also known as the Patron Saint of a Happy Death. For the blessing of Jesus and Mary, continue to flow through St. Joseph and onto us at our death. St. Alphonsus Liguori believed "Jesus loved St. Joseph, as a father and a friend, for this reason, St. Joseph's mediation is more effective than any other saint. He was with Jesus and Mary at his death, their presence obtained St. Joseph special power against evil spirits especially at the hour of our death."
Pope Francis, made more known, the devotion of putting our written prayers under the statue of the sleeping St. Joseph. Through St. Joseph's dreams and the messages sent by God, St. Joseph lived in true faith and obedience of God. Since Joseph allowed the Lord to guide Him, we too, can ask for his powerful intercession and example by practicing the Sleeping St. Joseph devotion. God chose Joseph to be the protector of the Holy Family. We too should call upon St. Joseph for protection. St. Bernadine of Siena, in Father Donald Calloway's book, St. Joseph Gems, is quoted as saying, "O Blessed Joseph, be ever mindful of us; give us the benefit of your powerful prayers." In the same book by Father Calloway, St. Thomas Aquinas, said, "Some Saints are privileged to extend to us their patronage with particular efficacy in certain needs, but not in others; but our holy patron St. Joseph has the power to assist us in all cases, in every necessity, in every undertaking."
Many references have been made by the earlier saints regarding St. Joseph's powerful intercession. Popes of the Church, such as Pope Leo the XIII, Pope St. John Paul, II, and Pope Francis also have called upon St. Joseph for intercession and have recognized the special graces St. Joseph received as the chosen Foster Father of Jesus. With the example set by St. Joseph and his love for the Holy Family, let us call on His protection at this moment in time when the conjugal family is being attacked and is on the verge of disappearing all together. May the intercession of this powerful saint, help to keep families together as the unit they were initially designed to be created by God.
Go, then to Joseph, and do all that he shall say to you;
Go to Joseph, and obey him as Jesus and Mary obeyed him;
Go to Joseph, and speak to him as they spoke to him;
Go to Joseph, and consult him as they consulted him;
Go to Joseph, and honor him as they honored him;
Go to Joseph, and be grateful to him as they were grateful to him; Go to Joseph, and love him, as they love him still.
- St. Alphonsus Liguori
February 2019 Meditation
The Church dedicates the month of February to the Holy Family. Jesus, Mary and Joseph comprise the Holy Family. When I look at pictures or statues of the Holy Family, I can't help but to ponder on what the artist is depicting. Upon taking a closer look, one can't help but notice, the kind embrace and love Mary is portrayed as having in her role as the Mother of God. She holds Jesus gently in her arms and close to her heart. Alongside Mary is Joseph, the Foster Father of Jesus; he too is depicted as standing close to Mary and Jesus. Looking at pictures and the statues of the Holy Family, even closer, it is quite evident that the baby Jesus is the center of their focus. The Lord God, our Creator, has an order to things. In the book of Genesis, the first book of the bible, where the first story of creation is told, it is written,
"God created man in his image; in the divine image he created him; male and female he created them. God blessed them saying "Be fertile and multiply; fill the earth and subdue it."
Genesis, 1: 27-28.
In Genesis, 1: 31 it is also written
, "God looked at everything he had made, and he found it very
good…"
The Holy Family is the perfect example of the Spirit and virtues all families should aspire to fulfill; with Jesus as their focus, it is a reminder to all Christians, that God should be at the center of our lives for that is where holiness is planted. Like the seeds in a garden, family life requires work; loving work. Taking time from ourselves to water the seeds, to remove the weeds, is how we learn to love one another. In the garden called family, lies the fruits of our sacrificial labor. In surrendering ourselves to the needs of the people closest to us, we as people learn and live the virtues strengthening us in God's call to holiness. St. Pope John Paul II, said it best, when he said,
"The family, more than any other human reality, is the place in which the person is loved for himself and in which he learns to live the sincere gift of self."
In our world today, the traditional family, is fading away. The order that the Lord established and makes known in His Holy Word, is being erased. Man is changing what the Lord first established. As Christians, we must encourage the traditional values and morals the Lord, himself created. The sacrament of marriage between a man and a woman is the created order that the Lord in His magnificence and wisdom setup for humanity. In our world today, we hear that there is a growing concern about the low birth rate occurring among various countries throughout the world. The news reports indicate that fewer babies are being born along with fewer Church marriages taking place. Could it be that the greatest virtue is disappearing?
…
So, faith, hope, love remain, these three; but the greatest of these is love. 1Corinthians 13:13
February is the month of the Holy Family may we strive to be more like the Holy Family within our own families
. "Everything God had made was good"
, living with the Spirit of the Lord, may we share His gifts with others so that our world can grow in goodness and in love. These virtues are from the Lord, sharing them helps to nurture the hearts of his children bearing "good fruit" and sends God's much needed graces to restore our souls and the world.
Love is patient, love is kind. It is not jealous, love is not pompous, it is not inflated, it is not rude, it does not seek to its own interests, it is not quick tempered; it does not brood over injury, it does not rejoice over wrongdoing but rejoices with the truth. It bears all things, believes all things, hopes all things, endures all things. 1 Corinthians 13:4-7
Dear Holy Family,
May your love touch the hearts of those who are dying and those who will die today. By your example, may their hearts be transformed so that they may live in the Presence of God for all eternity.
Amen.

January 2019 Meditation
The Feast of the Epiphany of Our Lord on January 6
th
commemorates the adoration of Jesus by the wise men (
magi
) from the East. The arrival of the Wise men, bearing gifts for the infant Jesus, initiated the Feast of the Epiphany and with that first spark they lit the flame for all the world to adore Christ. To adore means to worship, glorify and praise. When we prayerfully worship, glorify and praise God, we enter the depths of the heart where the virtue of love has been rooted. The magi come to Jerusalem to pay homage to the newborn King. Epiphany is derived from the Greek word epiphainen meaning "to shine upon or to manifest." The visit of the Magi, Jesus' baptism and the Miracle at Cana are three events where the Lord manifests himself.
The wise men searched for the infant. They were guided and led by a star to the place of Jesus' birth. In adoration, the wise men prostrated in prayer before the infant child. They brought him gifts of gold, frankincense and myrrh; with these gifts they honored him as the Divine King whose kingship was revealed through the words of a prophet:
"and you, Bethlehem, land of Judah, are by no means least among the rulers of Judah; since from you shall come a ruler, who is to shepherd my people Israel." Matthew 2:6
May we search our hearts with determination, to find Jesus in our lives. May Jesus, the treasure of our heart, bring His light to the world through our words and actions . May our beloved Lord, be adored, honored and praised in all the tabernacles of the world now and forever!
Although Jesus was born long ago, he continues to live in us. He brings us love and hope. An image or statue of the Madonna, with the infant Jesus, depicts the love of a mother for her child. Mary carries the baby in her arms, and gazes at Him. In the image, one sees the gentleness and tenderness of Mary. Blessed Mother in love and honor said yes to God. The handmaid of the Lord in prayer pondered all things in her heart. Mary's Immaculate Heart holds that same love for all her children. "
Hail Mary, full of
grace, the Lord is with Thee…"
Mary carried Jesus in her womb. Truly the Savior was and is with her. Mary brings us closer to Jesus. In her motherly love, she intercedes for all her children even "at the hour of our death." The magi brought gifts. Father God sent us the treasure from heaven, Jesus. Yes. Let us worship and adore Him. Let us give the gift of our heart and may our voices join with the angel's song of adoration, as together we sing the Gloria to our newborn King.
Dear Lord Jesus, Light of the World, illumine the hearts of those who are dying and those who will die today. May Mother Mary become the dawn as she brings the coming of a new day in the birth of Jesus. May Jesus and Mary touch the hearts of those who are dying so that they may receive everlasting life. Amen.
December 2018 Meditation
During the Advent season, the Sacrament of Penance is generously offered by the Church and is easily available for those who seek to partake in this Sacrament. Advent is a time of preparation for our souls and an Act of Contrition said directly from the heart, prepares us to receive Christ worthily on Christmas Day. Through God's merciful love and by His grace, we receive the blessing of Jesus in our lives. For Christians, when Christmas Day finally arrives it is a time to celebrate and to recognize the first coming of Jesus Christ. Emmanuel, "God with us, " becomes a meaningful reality. The rising Sun becomes a Son that lights the new dawn. As the title of a song by Marty Haugen states "My Soul in Stillness Waits," we too, silently and reflectively wait for "our only hope of glory," Jesus Christ. Advent is also a time to reflect on the second coming of Jesus. 1 Thessalonians 2:19-20 For what is our hope, our joy, or the crown in which we will glory in the presence of our Lord Jesus when he comes? Is it not you? Indeed, you are our glory and joy. Jesus Christ fills us with His light. He prepares our souls and our lives for His second coming. 1 Thessalonians 3:13 May he strengthen your hearts so that you will be blameless and holy in the presence of our God and Father when our Lord Jesus comes with all his holy ones. Therefore, in preparation for the birth of Our savior, let us increase our prayers and good works.
Fasting can take us to gratefulness and helps us to truly enjoy the most awesome Feast Day of Christmas. Scripture informs us that the world waited for the Messiah to save mankind and to restore man's relationship with God. This Advent season let us count our blessings. The miracle of Christ's birth has restored our relationship with God, Our Father. Let us celebrate, Jesus' birth, life, death and resurrection, for He has redeemed us, and once again our true home, Heaven is accessible and welcomes us. The gift of eternal life awaits us. Jesus Christ, our Savior and our Lord, is our new morning; the angels sing His glory and His praise forevermore. Gloria in excelsis deo, Glory to God in the Highest. "We worship you, we give you thanks, we praise you for your glory. Glory to God in the Highest and peace to his people on earth." May the infant Jesus live in your heart today and always and may faith, hope and love remain in you and keep you true to follow in the ways of Christ.
Dear Lord, May our Sweet Mother Mary be with those who are dying today and with those who will die in this Advent season. May the words of her Magnificat be in their hearts. May she help them encounter God with the same joyful adoration of her heart. "My Soul Proclaims the greatness of the Lord and my Spirit rejoices in God my Savior." In the most Holy Name of Jesus, we pray,
Amen.

November 2018 Meditation
"We have loved them during life; let us not abandon them in death, until we have conducted them by our prayers into the house of the Lord." St. Ambrose (d. 397)
The Catholic Church during the month of November recognizes and honors the Holy Souls. The Church begins the liturgical calendar of November with the celebration of the Solemnity of All Saints on November 1st. All Saints Day is a holy day of obligation. On this day the Church venerates all the saints who have been recognized by the Church and honors all the faithful who are now in Heaven. All Saints Feast Day began in the 4th century; it was a day to commemorate Christian martyrs. All Saints Day serves as a reminder of how we are all called to live a life of holiness.
"The Saints are not supermen, nor were they born perfect. They are like each one of us. They are people, who before reaching the glory of heaven, lived normal lives with joys and sorrows, struggles and hopes. What changed their lives? When they recognized God's love, they followed it with all their heart without reserve or hypocrisy. They spent their lives serving others, they endured suffering and adversity without hatred and responded to evil with good, spreading joy and peace. This is the life of a Saint." Pope Francis, All Saints Day 2017
The following day, November 2nd, the Church commemorates all those holy souls who have died, and those Holy Souls in Purgatory. Catholics believe Purgatory as a "purification." The Catechism of the Catholic Church defines purgatory as a "purification, so as to achieve the holiness necessary to enter the joy of heaven," which is experienced by those "who die in God's grace and friendship, but still imperfectly purified" (CCC 1030). Catechism 1031 notes: "this final purification of the elect . . . is entirely different from the punishment of the damned."
In our prayer for the dead, "Eternal rest grant unto them, O Lord, and let perpetual light shine upon them. May the souls of the faithful departed rest in peace," we petition to God to let our loved ones have perpetual light. We petition for their soul to be at peace.
Masses are offered, through our request, for the repose of the soul of our loved one who has died. Our hearts call out to God with the hope of eternal life for our faithful departed.
Throughout the ages, our many petitions for the dead have touched the hearts of composers, who have turned our prayers for the dead into beautiful music in the Mass for the Dead, known as the Requiem. Composers have been moved and inspired to write beautiful music from the heart and to touch the heart. Since medieval times to modern day, composers wrote music for Mass for the Dead. From Wolfgang Mozart's Requiem in D Minor in 1791 to Franz Von Suppe's Requiem in D Minor in 1855.
The many beautiful melodies for the Requiem Mass have touched the hearts of many. It is a prayerful music which unites our souls with the communion of saints in the sacrifice of the Holy Mass. As the music plays, and believers listen, the beauty of the music's sounds expresses our love for those who have gone before us. The musical notes written by the composer, seem to soar to heavenly heights as if to describe the soul of the departedas it prepares to be released into the eternal home that our soul longs for since birth. Listening to music written for the dead can lead to moments of various emotional highs and lows. But most importantly, listening to the music can lift our hearts and prayers to God as we pray for our loved one to be eternally in the Presence of God.
Dear Lord,
We pray for those souls who are dying and for those who will die today, may their souls be at peace with God and may they be filled with the Holy light of God. The Light of God that heals all wounds and guides us to our heavenly kingdom, where peace and joy live on throughout eternity. Amen.
October 2018 Meditation

The Church devotes the month of October to the Most Holy Rosary of the Blessed Virgin Mary. Spreading this devotion has been attributed to three saints. The first is St. Dominic de Guzman from the 12th Century, Blessed Alan de La Roche from the 15th century, and St. Louis de Montfort from the 18th century. It is said St. Dominic used the prayers of the rosary to destroy heresy, while, Blessed Alan de La Roche was told in a dream that Mary had instructed St. Dominic to spread the devotion. In Blessed de la Roche's dream, Mary said to Dominic, "If you want to reach these hardened souls and win them over to God, preach my Psalter." The Psalter is the prayer from the angel Gabriel when he greeted Mary in the annunciation with the words, "Hail Mary full of Grace." St. Louis de Montfort believed in the power of the rosary so much so he wrote, "If you say the Rosary faithfully until death, I do assure you that, in spite of the gravity of your sins you shall receive a never-fading crown of glory. Even if you are on the brink of damnation, even if you have one foot in hell, even if you have sold your soul to the devil as sorcerers do who practice black magic, and even if you are a heretic as obstinate as a devil, sooner or later you will be converted and will amend your life and will save your soul, if — and mark well what I say — if you say the Holy Rosary devoutly every day until death for the purpose of knowing the truth and obtaining contrition and pardon for your sins."
The prayers of the rosary when said with faith, hope and love unite us with our Blessed Mother, the holy angels, saints and all of Heaven. When the rosary prayers are said with the heart, the rosary can make love visible. In 1917 this love was made visible when the Blessed Virgin Mary is reported to have appeared to three shepherd children in Fátima, Portugal. Our Lady was seen by Lúcia dos Santos, Francisco Marto and Jacinta Marto. Prior to the appearance of Our Lady, the Angel of Peace, had appeared and instructed the children on prayer and on how to pray. In the beginning of Our Lady of Fatima's apparition, unlike Lucia and Jacinta who could see Mary, Francisco could not see Our Lady. Lucia then said to Mary, "Francisco wants to see you too." Blessed Mother said to Lucia, "Tell him to say the Rosary, and he will see me." Francisco desired to see Our Lady and prayed the rosary as instructed. To Francisco's amazement, after saying a few Hail Mary's, he too could see Our Lady surrounded in brightness and love.

Amazing things happen when we open our hearts to God. Christians say their prayers daily. They speak to God with formal prayers and in conversation, yet for some, praying the traditional Catholic prayers of the rosary, does not come easy. In fact, there are Catholics who avoid praying the rosary altogether. However, every day they pray, brings them closer to praying the rosary. Strengthening and building up their daily prayers, seems to prepare them for that special day when their hearts and minds have grown into the scenes of the mysteries of the rosary. Where praying has become contemplative prayer, they begin to live the rosary and discover the joys, sorrows, glories and the luminous events of the life of Jesus, Mary and Joseph. There are other times, when by making a promise of praying the rosary daily, to Our Lady and asking for her intercession, they experience a miracle. Such is the case of a wife, who not fond of praying the rosary, one day asked for a miracle. Her husband, had been ill with pneumonia for several weeks and was told by a medical doctor that he was in the last stage of pneumonia. On her knees, she prayed. She asked Our Lady to intercede for her husband. She promised Our Blessed Mother that if her husband was cured, she would pray the rosary daily. Low and behold, where things seemed impossible, and death was near, her husband was healed. This happened over 30 years ago, she has not stop praying the rosary every day.
The rosary has become a beautiful prayer with the vivid colors of life; joy, sorrow, light and glory.
St. Josemaria Escriva wrote, "The holy Rosary is a powerful weapon. Use it with confidence and you'll be amazed at the results."

The next time, you hold a rosary in your hands. Remember you are not praying alone. All of heaven is praying with you. The prayers of the rosary for penance are reminders of God's great mercy and love. Imagine. Every prayer said on a bead, becomes a rose being offered up to heaven. Imagine, the tears in your heart being offered to God as an offering of love as you share in the sorrows and joys of Jesus and His mother. As your hands feel that first bead, it becomes a connection to heaven and as you say each prayer, the angels and saints are united with you. The unity of your prayers with heaven makes prayer a powerful weapon. The prayers of the rosary form a beautiful crown of flowers. A crown filled with the sweet scent of love created by the prayers of your heart. Our Lady and the angels lovingly and humbly present your crown of prayers before the throne of God.
"The whole purpose of the Rosary is to lead to this deep experience of Our Lady, who together with Jesus breathes the Spirit into us."- Thomas Keating

Dear Lord,
I pray this rosary for all who are dying and for those who will die today. May my prayer create a special rose of love for each soul who is dying and for each soul who will die today. May the sweet aroma of love and compassion in my prayer reach the halls of heaven. May a door in heaven be opened to receive each child you created. In your merciful love, dear Lord, hear my prayer. Amen.

September 2018 Meditation

The Catholic Church believes, man together with the angels worship the Lord. It is only right, that in honor of the angels, the Church celebrates the Feast of the Archangels Gabriel, Raphael, and Michael on September 29thand dedicates Monday's to the Holy Angels of God. The importance of angels by the Church is noted in The Catechism of the Catholic Church, a reference guide on the Church's statement of faith, and of Catholic doctrine attested by Sacred Scripture, Apostolic Tradition and the Magisterium of the Church: "The wholelife of the Church benefits from the mysterious and powerful help of the angels." In the Holy Sacrifice of the Mass, in preparation of the gifts, the Priest says, "together with the angels we acclaim, Holy, Holy, Holy, Lord, God of Power and Might, Heaven and Earth are full of your Glory Hosanna in the Highest, Blessed, is He who comes in the name of the Lord."

In the bible, the archangels, these holy spirits of heaven each have a mission assigned by God and are protectors and messengers of God. When St. Gabriel appeared to Mary, Luke 1:30, his words were, "…Mary, do not be afraid; you have won God's favor. St. Raphael, in the Book of Tobit, 12:17, also says…"Do not be afraid; peace be with you. Bless God forever." It would seem the powerful angels of heaven, produce fear in the human heart. Yet their message is reassuring, when they state, do not be afraid. In both statements above, to God is given much glory. These angels of God, on a mission, work to unite us with God. St. Michael, in the book of Daniel, 12:1 is described as the "great Prince, defender of your people." In the Prayer to St. Michael, as written by Pope Leo the XIIIth, the prayer states "St Michael, the Archangel, defend us in battle. Be our safeguard against the wickedness and snares of the devil…." In this prayer, we cry out to St. Michael to protect us against the evil one. St. Michael in the Liturgy of the Mass is said to be the angel who leads the souls of the faithful departed into heaven. In all these instances, the Archangels, are described as heavenly friends sent to us by God. The passages in the bible, and the prayers give us assurance of God's heavenly help. The messengers of God come to our assistance through the will of God and His love for us.

Even the Archangels names signify power. Gabriel, means: God is mighty, God is my strength, the strength of God. Raphael, means: God heals or the Divine Healer or Medicine of God. Michael wars against Satan his name means: Who is Like God? He is the Prince of the Heavenly Hosts and Chief Warrior angel. All three Archangels were given extraordinary missions. Only three names of Archangels were revealed in Sacred Scripture. The traditional number of archangels is seven, however, only three names were revealed in the Bible. In the non-canonical book of Enoch, the four names of the other angels are provided.
The angels of God carry out God's plan. They act as instruments of God. They work in the goodness of God. St. Raphael, in the Book of Tobit, was sent by God to cure and comfort the senior Tobias and Sara. He blessed young Tobias' marriage by instructing the couple to pray and instructed them on how to attain moral perfection. When his mission is complete he reveals himself as an archangel of extraordinary light and beauty. He says to both father and son, " I am the Angel Raphael, one of the seven, who stand before the Lord….now bless the Lord on earth and give thanks to God."

Yes, together with the Holy angels we worship and glorify God. In a childlike way, one can say, the angels are our friends. We have much to learn from them about holiness. The archangel Gabriel's message brings the greatest joy to mankind in the Annunciation. He announces the coming of Christ and gives the world hope. St. Raphael, protects and guides Tobias and gives heavenly moral advice. He returns Tobias home safe and sound to his family. St. Michael, protects God's people and is a warrior for God. He fights the invisible battle between good and evil. The angels and archangels are invisible to the human eye, yet they are very much at work in the battle for souls. In our limited human capabilities, we may not see the angels of God, but knowing that the Lord has sent them to aid us on our way to the heavenly kingdom is a kind act of love from God to his earthly children. Heaven is at work and all of God's angels work on the human heart to unite both man and angel in the praise and glory of God.

Dear Lord,
Thank you for giving us your angels as guides and companions on our spiritual journey. Please send your Holy angels to comfort the dying and those who will die today. May the souls who are dying be given the infused gift of spiritual sight, so that they may see the light of Your love in these heavenly spirits. May the angels wipe away the tears of fear, and replace them with the peace of Christ, as these souls are given a glimpse of the Kingdom of Heaven through the love of the angels of God.
Amen.
AUGUST MEDITATION 2018
Mary Queen of Angels
The church commemorates Mary in the month of August by celebrating various Marian Feast Days throughout this month. You may be wondering, and asking yourself, "how many Marian Feast Days in August are there, I only know of one and that is a holy day of obligation." Yes, we celebrate August 15th, The Assumption of the Blessed Virgin Mary, as a holy day of obligation. The Feast of the Assumption of the Blessed Virgin dating back to the 7thcentury commemorates her death and assumption into heaven. Pope Pius XII proclaimed this dogma in 1950. What are the other Marian Feast Days celebrated in August? They are:
August 2nd Our Lady of the Angels (Queen of Angels)

August 5th Our Lady of the Snows

August 13th Our Lady, Refuge of Sinners

August 15th The Assumption of the Blessed Virgin Mary

August 21st Our Lady of Knock

August 22ndThe Queenship of the Blessed Virgin Mary

August 22ndFeast of the Immaculate Heart of Mary

August 24th Our Lady, Health of the Sick

August 26th Our Lady of Czestochowa

August 27th Seven Joys of the Blessed Virgin Mary
Mary, is the Mother of God, and as such we honor her. The many feast days recognizing Mary, help to emphasize her role in salvation history.
As Queen of Heaven and of Earth, our focus will be on the Feast Day of August 2ndwhere Mary is recognized as the Queen of the Angels. Mary having been assumed body, and soul into Heaven intercedes for us. Her many titles may be confusing to some, but the most important thing to remember, Mother Mary loves her earthly children, so much so, that when she visits them on earth, she lovingly wears the clothing of the people for the area she is visiting. No matter the wardrobe, no matter the title, she is simply Mother Mary. Mother Mary, our Mother who constantly calls upon us to do God's Holy Will. She is known as, "the refuge of sinners," for she deeply loves and cares for us. People call upon her at the hour of their death, and ask her to accompany them. A loving mother will never leave the side of her child, until she knows her child is safe and protected; that is how Mary is with us especially at the hour of our death.
St. John Paul the II in the Book entitled, A Year with Mary, said, "Yes, Mary is the great Virgin in prayer, and she lifts up her hands in a gesture of openness to God and of universal supplication, concerned in a motherly fashion for the salvation of all. …Let us always remember that in heaven Mary prays for us, and let us therefore rely with confidence on her powerful intercession, with the desire that God's will may be done for us."
Her many titles have deep meaning but one great thought is this—that since She is set above the Angels, since She is the nearest being to God, and since She is also our Mother, our advocate, our mercy, our life, our sweetness, our hope; our confidence in Her intercession should be without limit.
According to the St. John of Damascus. "Mary, was made the queen of all creatures, because she was made the Mother of the Creator… She is their (the angel's) queen, because, as she is elevated far above them in dignity and glory, they look up to her with the reverence, which such superiority is so well calculated to excite, and had she no other title to their homage, they would, on the sole principle of her superior greatness and glory, say: "Rule thou over us; and thy son."
Mary's title as "Queen of angels" reminds us, that we too are destined to enjoy heaven and when in heaven are destined to see the angels, and with them admire the wonders of God's power in our heavenly queen. Some of these heavenly spirits, God has assigned to be the guardians of men. The Psalmist says: "He has given his angels charge of thee, lest, perhaps, thou dash thy foot against a stone."
We each have a guardian angel, to protect us in danger and to help us during difficulties. When we call upon Mary as Queen of angels, the thought of being with our Guardian angel for eternity should make us want to lead our life in goodness like the angel. The guardian angel communicates to our soul the desire for holiness.
St. Bernardine of Siena: "No sooner had Mary consented to be Mother of the Eternal Word than She merited by this consent to be made Queen of the world and all creatures."
How blessed we are to have Mother Mary and her maternal care, for as St. John Paul II, noted, " Mary, the Virgin-Mother, reaffirms for us all, the very great value of "motherhood" glory and joy of women, and especially the very great value of "Christian virginity" that is professed and embraced "in the view of the Kingdom of God", namely as testimony, in this fallen world, of that final world, in which the saved will be "like the Angels of God."
"Dear Lord, I pray for the souls that will die today and for those who are dying, please Lord, may these souls and all souls, open their hearts to receive the beauty of your light, and may our Blessed Mother, accompany them with her angels, as she lovingly petitions for her children before the throne of God. Amen."
JULY 2018 MEDITATION
Colossians 1:20 Good News
Through the Son, then, God decided to bring the whole universe back to himself. God made peace through His Son's blood on the cross and so brought back to himself all things, both on earth and in heaven.
Hebrews 9:22 Good News
Indeed, according to the law almost everything is purified by blood, and sins are forgiven only if blood is poured out.
1 John 1:7 Good News
But if we live in the light – just as he is in the light- then we have fellowship with one another, and the blood of Jesus, his Son, purifies us from every sin.
The Church recognizes July as the month of the Most Precious Blood and celebrates July 1st with the Feast of the Most Precious Blood of Jesus Christ.Reflect with me on that Most Precious Blood. While at Adoration of the Most Blessed Sacrament, I kneel and reflect on the Lord's passion, I open my heart to see His suffering. I wonder, and say, "O Dear Lord, how many drops of blood did you shed for me and for all mankind.?" By his side is Mother Mary. Every droplet of His bloodbrings forth a tear to Mother Mary. I picture his face covered with blood and am reminded, every drop He shed was for love of each man and woman he created. To think that every person was created in love by God. Yet sin enters the soul and with each sin, we too pierce Jesus' body and hurt Him who loves us. Blessed Mother's sorrows come from the pain in her heart, as it is pierced by the sword of man's hatred. The color of blood is red. Red for emotion, the emotion of anger as Jesus was struck by some of the same people he healed. Covered in blood, from the top of his head to the bottom of his feet, how deep was the anger? Blood pouring down, pouring from the crown of thrones which was pressed deeply down into his head, deep enough to wound him and to cause severe pain. Blood pouring forth from his face and streaming down to pour out of his eyes. Then as if the crown of thorns was not enough, His body was scourged with whips and weapons created with metal spikes to tear into His flesh. How deep, O Lord, how deep was the hatred of man towards you? You, O Lord, who gave peace, gentleness, love and healing to sinful man. How deep must the weapons of war dig into your flesh? The written Word states .."Sins are forgiven by blood poured out." How many the sins O Lord? How many the sins? For when you poured your blood, it became a rushing stream. A gush of blood to cleanse my sins and to purify my soul. Your blood, O Lord, brought forth life. Eternal life given to all through your sacrifice on the Cross. You gave your life and poured out your blood and emptied your body for love of me. Yes, I sit here in your presence in awe of the Blessed Sacrament, the "Living Fountain of Life." Housed in the Monstrance is the body, blood, soul and divinity of Jesus. I praise, worship and adore, the Lord, who gave every drop of His blood to set me free. He alone can quench my thirst. In this hour of Adoration, I often sense the warmness of Jesus' love coming forth from the Monstrance. Unseen are the rays as they flow out of the Monstrance penetrating each person and flowing through to fill the chapel with the glorious rays of His holiness. In Adoration before the Monstrance, the rays of light are like the sun, they surround us and nurture our souls with Jesus' love. Let us radiate Jesus who dwells in us. Let us live in the Light. May His Most Precious Blood warm the coldness in our hearts. May our love for Jesus be vibrant red, to be brought to others with intensity; sharing and giving His love with a comforting and peaceful heart.
Dear Lord,
Comfort the souls that will die today. Comfort them in their suffering. Open their minds, their hearts and their eyes to see truth. Even if it be their last hour, may the souls who are dying who have not believed, who have not adored, who have not loved you, finally see your fountain of Mercy and your endless love, and in that final hour, may they experience your Divine Mercy and Forgiveness. In the Most Holy Name of Jesus, we pray. Amen.
June Meditation 2018
"Behold the Lamb of God, Behold Him who takes away the sins of the world…"
The Liturgical calendar for the month of June emphasizes how Jesus gave "all" of Himself for us. He gave His body, and His blood to save us from sin. He washed our sins with His Precious Blood. He poured all of himself for love of us; Body and Blood. Only He has the power to cleanse us from our sins. The Church recognizes the 2nd Sunday after Pentecost as the Feast of Corpus Christi and honors Jesus in His sacrifice. The Most Sacred Heart of Jesus is celebrated on June 8th and on June 14th the Church pays tribute to the Eucharistic Heart of Jesus. All these events are celebrated to recognize God's unending love for us.
Try to visualize God's love for humanity in the sacrifice of the Mass. When the priest raises the Host and says, "Behold, the Lamb of God; as the white host is being lifted, imagine seeing Jesus actually being lifted on the Cross. On the Cross, Jesus is bleeding profusely and he is wounded. Imagine the pain and suffering. Imagine His sorrow because of our sins. Now, hear those same words as this white, spotless host is being lifted. Two very different visuals, but the same meaning, one white and pure, the other illustrating flowing blood from head to toe; a face so full of blood, it is unrecognizable. "Behold." Behold is defined as "to see, to observe, or to gaze upon." Visualize Jesus on the cross. Gaze upon Jesus, who died to give us eternal life. We should willingly and lovingly gaze upon Jesus with total admiration for His selfless act of sacrifice. Behold and adore, His great love. When uniting the two scenarios, His love and sacrifice are made much clearer.
Extra-ordinary ministers of the Holy Eucharist believe the Body, Blood, Soul and Divinity of Jesus are in this small wafer. Believing, He is present in the Holy Eucharist, those extra-ordinary ministers who serve in prison ministry and those who serve the sick, reverently, and lovingly bring Jesus to Catholics who are imprisoned or those who are bed ridden. Believing in His True Presence in the Eucharist, they serve others and offer the Most Precious Body, Blood, Soul and Divinity to those in need of receiving Him in Holy Communion.
Jesus' Most Sacred Heart is depicted as an open heart; an exposed heart. A heart exposed is one that is open to receive and give love. Behold and adore Jesus, unite your love with His. Reflect on his selfless act of giving. Reflect and allow His heart to enlarge our heart's depth for love.
Our Lord Jesus Christ desires that we should, for sanctifying ourselves, glorify His all-loving Heart; for it was His Heart that suffered the most in His Sacred Humanity. – St. Margaret Mary Alacoque
St. Augustine is quoted as saying, "To fall in love with God is the greatest of all romances; to seek Him, the greatest adventure; to find Him, the greatest human achievement."
Jesus' Eucharistic Heart is found in the sacred host. He is present in the Holy Eucharist. In the Host is His Body, Blood, Soul and Divinity. In the gospel, Jesus is shown as a teacher and a healer. He is constantly giving.
"Jesus has made Himself the Bread of Life to give us life. Night and day, He is there. If you really want to grow in love, come back to the Eucharist, come back to that Adoration."
--Mother Teresa
"God dwells in our midst, in the Blessed Sacrament of the altar." "He remains among us until the end of the world. He dwells on so many altars, though so often offended and profaned."
"The culmination of the Mass is not the consecration, but Communion."
--St. Maximilian Kolbe
Jesus gave us love. He is love itself. Love gives. Jesus poured out his love in sacrifice. Adore Him in the Blessed Sacrament. Adore Him and He will inflame our hearts with His Divine and infinite love. He desires us and in turn, he asks us to love Him with our whole mind, whole heart and our whole soul.
Dear Lord,
Thank you for your love. Thank you for your many blessings. Lord, may those who are dying and those who will die today open their hearts to you and may they be covered with your Most Precious blood. All glory, and honor to Thee Most Blessed Trinity.
May Meditation 2018
Catholics throughout the world celebrate May as the month of Mary. It is a month dedicated to honor our spiritual mother. May is connected to the ancient tradition of new life. We also dedicate one day in May to honor all mothers. To select the entire month of May as the month to honor Mary, is most suitable, for May is when the flowers bloom. It is the month when God's loving hand, gently paints the brilliant colors of the flowers in the field. It is a season when the colorful birds return to sing their joyful songs of praise. As in the Song of Songs 4:12 My sweetheart, my bride, is a secret garden, a walled garden, a private spring; there the plants flourish.From the moment the Archangel Gabriel appeared to Mary and announced she would be the mother of our Lord and Savior, she trusted and accepted God. Her response was to trust. Her "yes" to God, was her firm confidence in her love and faith in God. She did not give in to fear but said, "Behold, I am the handmaid of the Lord, may it be done to me according to your word." Luke 1:38. In Sirach 24, Mary is associated with Wisdom; "Like an oak I spread out my branches, magnificent and graceful. Like a grapevine I put out lovely shoots; my blossoms gave way to rich and glorious fruit, "she bore the fruit, the Son of God, Jesus. God gave Mary grace and in grace, she witnessed the wonders of God. She brings us to Jesus. In a quote, once thought to be of St. Jerome, it states, "Mary is a garden of delights in which are sown all kinds of flowers and spice plants of the virtues. "The Book of Wisdom, 7:25-26 declares the nature of Wisdom, "She is a breath of God's power- a pure and radiant stream of glory from the Almighty. Nothing that is defiled can ever steal its way into Wisdom. She is a reflection of eternal light; a perfect mirror of God's activity and goodness."
Mary entrusted herself to God. She pondered the words of the angel in her heart. It was then she understood that God is the source of all that is good. She knew that by trusting in God, he would perform a miracle in her and that miracle was the virgin birth of our Lord, Jesus Christ. She submitted wholly and completely to His will and trusted in His power. She submitted and trusted God to enrich her life.
Mary trusts in the Lord. Even as she stood at the foot of the cross, she kept her faith in Him. In Jesus' birth there was joy; for hope had come into the world. She is known as the Mystical Rose for her mystical participation in the Holy Trinity. Even though she experienced the two contrasts of joy and sorrow, beauty is found in Mary and the month of May. Mary said to Saint Brigid, "The rose gives a fragrant odor; it is beautiful to the sight, and tender to the touch, and yet it grows among the thorns, inimical to the beauty and tenderness. So, may also those who are mild, patient, beautiful in virtue, be put to a test among adversaries. And as the thorn, on the other hand, guards, so do wicked surroundings protect the just against sin by demonstrating to them the destructiveness of sin." ……"The Virgin may suitably be called a blooming rose. Just as the gentle rose is placed among the thorns, so this gentle Virgin was surrounded by sorrow." O Mary conceived without sin, pray for us who have recourse to Thee.
April 2018Meditation

Divine Mercy
St. Faustina's diary and the image of Divine Mercy are two special gifts from God. The words in the diary are profound. Jesus' own words fill our hardened souls with hope. The Lord is merciful, so merciful that over 2,000 years ago, He suffered and died for us. Yet, after His great sacrifice of love, there are still those "who do not believe, who do not adore, who do not hope and do not love God." Why? Could it be the inability to persist in Faith? The inability or desire to want to see more? Could it be our lack of perseverance in working our souls into the hidden realms of the Divine? How do we see beyond? How do we see the hidden realms of the Divine? I believe, it is in prayer that we find the desire of the soul. The desire of the soul to be one with the Creator. Prayer brings us into the heart of Christ. It unites our soul to the Most Sacred Heart of Jesus. Prayer is the tool that opens the door of the soul to experience the divine love of God. Pray, pray, pray are the words and message of Our Blessed Mother in her many apparitions. In Scripture we are told to Persevere in Prayer…we are told to pray unceasingly…could there be a hidden truth in these words? The Lord is kind and merciful, loving and forgiving, unlike human hearts who striving to succeed in forgiveness often fail to achieve what our Lord has requested us to do; to forgive.
Yet, the Lord, continues to reach out. Less than one hundred years ago, the Lord made himself visible to Saint Faustina. He called her and reached out to her with His message of Divine mercy. In her diary, the Lord said, "even the most hardened sinner, will experience the Lord's divine mercy, if he asks for it. Even at the hour of his death."
Lord, your mercy is beyond, beyond the understanding of the human heart. Yet, I have been a witness of this mercy. Here is my story.
My mother in law died several months ago. She lived alone. She died in the heat of summer, and her body was not found until a few days later. When she was young, she was a beautiful young woman physically. Yet, alcohol abuse changed her. Alcohol made her fall into a world of sin. She hurt her family. She hurt the father of her children. She hurt her own children by falling more and more into the demon hands of alcohol. Alcohol led her into the dark world of sin, where she became consumed in earthly desires and in self- love.
I only know of her story, from her son and daughter. As my mother-in-law got older, she pushed her family away even more. She rejected her son. She pushed him away with angry, and harsh words. He tried for over a year to reach her, but she continued to say, she wanted nothing to do with him. So finally, he let her be. Then slowly she pushed away her grandchildren as well, so in the end, she died alone.
My husband and her grandchildren were shocked by her untimely death. She had not been ill, but we later learned she had died of a coronary valve blockage to the heart. We were all very saddened by her death. Sad, that we were not able reach her. Sad, that she had not reconciled with the family. Sad, that we had not insisted more.
On the day of the funeral, very few people attended. There were 25 people at the funeral and of the 25 only 10 were from the family. It took me several days to select the songs for her for her funeral Mass. I was the cantor/soloist. I sang for her and to her.
Reflecting on the past. My mother-in-law, did not care for me much. She did not come to our wedding. She told my husband she would not come to the wedding. She would not celebrate our wedding because she was not happy her son had married a Mexican.
I was saddened, by mother-in-law's negative comments about me being Hispanic. My husband is Czech. He has light brown hair and blue eyes and I have black hair and light brown eyes. We are more like salt and pepper. Somehow, I know, it was the Lord who put us together. My husband was divorced and I was a widow when we met. He has 2 children, a boy, and a girl and I have 2 children, 2 boys. We became a blended family, and now have 4 children. The children all lived with us when they were growing up. Together, we became a family.
I forgave my mother-in-law for her unkind words. Before long I had my mother-in-law as a guest in our home for many Christmases. My mother-in-law attended Mass with us. My husband's mother, when married to Bob's father had been a practicing Catholic. After she divorced, she remarried and married a Baptist minister and while her husband was living, she no longer practiced her Catholic faith. After her husband died, she infrequently attended Mass; for the past 20 years she had lived alone in a small town.
I never saw my mother-in-law drunk, but heard from my husband and sister-in-law of the many drunken stupors my mother-in-law had. Both said, "she was a mean drunk." There are many sad, hurtful, and embarrassing stories about my mother-in-law and the negative effects alcohol caused in her immediate family and with her sisters. Too many to tell. They are negative hurtful memories, of broken childhood promises, and dramatic emotional episodes. But, as you know, alcoholism is an ugly addiction. It destroys. Alcoholism destroys families, children, and people. It not only destroys but kills. Alcoholism is dark. It is a lonely addiction that wounds the alcoholic and leaves scars on loved ones.
I never knew my mother-in-law in that way. What I can say, are the good things I knew about my mother-in-law. She loved to garden. She loved to watch things grow. She loved sharing her garden with others. She enjoyed giving away tomatoes and any food crop she grew. She would share her knowledge about flowers and seeds. Gardening was an outlet for her. In her golden years, she would spend many hours outside planting crops and flowers. Both were things she beheld. She loved to take pictures of the beautiful flowers growing in her garden.
My mother-in-law was a very giving person. She gave her grandchildren many gifts. She especially loved to give her only granddaughter clothing. When her granddaughter was a young child, my mother-in-law would make clothing for her. Despite her alcoholism, my mother-in-law had been an excellent seamstress. She created and made beautiful dresses for Jessica, her granddaughter. I recently told my husband, "your Mom could have been a designer." She was talented and gifted when it came to creating dresses or costumes. When her own children were small, she had them performing and would make all their costumes.


My mother-in-law also loved animals. Dogs were her favorites. She enjoyed caring for small dogs and would talk about the little Chihuahua she had for many years.
After her husband died, my mother-in-law began to travel. She most talked about her trips to Jerusalem. She would light up, when she spoke about the Holy Land. She even gave me several rosaries from the various countries, she had visited.
Those are the good things, I knew about my mother-in-law.
On the day of my mother-in-law's funeral, I was shocked to hear her relatives say negative things about her. I was always taught, no matter how bad a person may have been, when they die, you don't speak badly about them. I was shocked to hear her blood relatives speaking negatively about her. When I told one relative, I was praying for my mother-in-law, they told me, "why bother," and in a sarcastic manner said, "she is in a better place." Without saying hell, I knew they did not mean heaven. Another relative said to me, "she was raped, serves her right, she dressed in shorts and halter tops, what did she expect, she asked for it."
I believe, the day of my mother-in-law's funeral, the Lord gave me a gift. Each time these relatives said an unkind word about my mother-in-law, I felt a stabbing at my heart. It was as if my heart was being pierced, and I could not understand why. There was actual pain. I would put my hand on my chest, and silently ask God, why? What are you trying to tell me Lord?
Then an amazing thing happened, I went to sit underneath a tree on a bench, at my mother-in-law's home. From where I sat, I could see the kitchen, and for a few moments, I saw my mother-in-law's transparent image. I could not see her face, but saw her image. The next thing, I sense, feel and see, is I am now in another time, another place. I feel the wind blowing, my hair flying, and I sense and feel more than I see. I hear a lady crying, I know it is our Blessed Mother Mary. I smell fresh blood all around me. Then I hear more people crying. I keep wanting to look up. Somehow, I know I am at the foot of the cross. I keep saying, "I want to see you Jesus." "I want to see you." For a few minutes, I cannot lift my head to see Jesus on the cross. As I am slowly given the ability to lift my head up. I become excited, thinking I am going to see Jesus on the cross. The smell of death is all around me, then as I am able to look up, I see and hear the good thief.
42 And he was saying, "Jesus, remember me when You come [d]in Your kingdom!" 43 And He said to him, "Truly I say to you, today you shall be with Me in Paradise." Luke 23:42 I heard Jesus say this to the good thief.
Then, I am back sitting on the bench under the tree. I knew, what the Lord was trying to say to me. In St. Faustina's diary, in one of her entries, the Lord talks about the chaplet and the graces received when we recite the chaplet for the conversion of sinners and for those struggling at the hour of death.
Say unceasingly the Chaplet I have given you. Whoever will recite it will receive great mercy at the hour of death. Priests will recommend it to sinners as their last hope for salvation. Even if there were a sinner most hardened, if he recites the Chaplet only once, he will receive grace from My infinite mercy (Diary, 687).
At the hour of death, I defend as my own glory every soul that will say this chaplet; or when others say it for a dying person, the indulgence [pardon] is the same. When this chaplet is said by the bedside of a dying person, God's anger is placated, and unfathomable mercy envelopes the soul, and the very depths of My tender mercy will be moved for the sake of the sorrowful Passion of My Son (Diary, 811).
The Lord gave me confirmation of the graces received and his promise. Several weeks after the funeral, we went to my mother-in-law's home to clean and to get the house ready to sell. Throughout the house, I found Divine Mercy pamphlets, prayers, and small cards with the Divine Mercy image. But most surprising, was finding a Divine Mercy CD recording. It is not the popular recording that contains much singing, instead, the CD is a beautiful recording of the history of the Divine Mercy story of St. Faustina. The CD also contains passages from the diary. The Divine Mercy is both spoken and then sung in chant. Even Polish is sung. The CD tells the full Divine Mercy story. I truly believe, in finding all these Divine Mercy pamphlets, the recording, and most especially what I experienced under the tree, that God was sending me a message. A message to share with others. A message of his endless mercy and love. God loves us. Over 2,000 years ago, He gave us His Only Son so that we may have eternal life. Still today, there are many who do not understand, or believe in the merciful love of God. Jesus, himself, close to 100 years ago, gave us through St. Faustina, the powerful message of His Divine Mercy. He asks each of us to Trust in Him. Through Divine Mercy we experience his endless and unfathomable love for us. How much more do we need to experience to believe in His mercy and His love? "Jesus, I Trust in You."
Dear Lord, may those who are dying, and those who will die today, be consoled by our mother Mary, when Our Lady comes to be by their side and waits for them to join the other souls whom she protectsinside her open cloak, may those who are dying surrender to this world, and upon entering Mary's comforting mantle may they find peace, and in her motherly way she will lovingly lead them before the throne of God.
MARCH 2018 MEDITATION
Saint Joseph, the foster father of Jesus, brings mystery. He is not mentioned much in the bible, but what we do know of him is exemplary. He was betrothed to Mary when he discovered she was pregnant with the child Jesus. Like Mary, he was obedient to the Lord. He could have had Mary's pregnancy exposed, but instead, he obeyed and believed the angel of the Lord. Exemplary are his virtues of obedience and faith. Bathed in goodness, he protects Mary and the child Jesus. He is faithful and helps God, the Father, in the plan of salvation. He did not run away. He did not turn away from his duty and responsibility to the Holy Family. Such was His love for the Lord, that he raised Jesus as his own son. He taught Jesus, the art of carpentry. Carpentry is defined as a trade where the primary work performed is cutting, shaping and installing building materials during construction of buildings, ships, etc. As the foster father of Jesus, Saint Joseph was teaching Jesus by example. Saint Joseph, used his hands to cut and shape wood into a piece or pieces to aid in the foundation of a building. The Holy Family was the stepping stone for Jesus, to learn to live amongst humanity. In the safety of his home, Jesus experienced love. A family is what makes a house into a home. Even though, we may not have been there, we can only imagine the loving memories Jesus had of his Foster Father Joseph and his mother Mary. Together, they grew in love; with each passing day, they grew in love for each other, and experienced the overabundance of God's graces.
To have been chosen as the Foster Father of Jesus, must have been an honor like no other. God had chosen Joseph to raise, and to teach Jesus, His son, goodness on earth.
Saint Joseph is the patron saint of husbands and families. Yet, few people know that Saint Joseph is the patron saint of departing souls, and a peaceful death. Why would St. Joseph be the patron saint of the dying? It is believed, St. Joseph died in the arms of Jesus and Mary. Imagine, to have died in the arms and in the physical presence of both Jesus and Mary? Saint Joseph, was blessed to have them both at his death. Can you imagine, the comfort, the peace, he must have felt having holiness around him?
If Mary and Jesus were with Saint Joseph at his dying, then when we are near death, should we not call upon this exemplary saint and be graced with having all three to guide us to Heaven?
Many saints called upon Saint Joseph. In many years past, Saint Joseph was considered a very powerful saint. He was graced with the presence of Jesus in childhood. Saint Joseph was a protector for the child Jesus. This March 19th, on the feast day of Saint Joseph, let us be reminded of the family, and the importance of the mission that God calls upon all fathers. A father loves and protects his family. Next time, you think of Saint Joseph, say a little prayer in "thanksgiving" for his obedience to God and the protection he gave Jesus, so that Jesus could live out God's mission, to save us, the children of God.
FEBRUARY 2018 MEDITATION
Let us join Mary at the foot of the Cross during this Lenten season. As St. John Paul II states in his book, A Year with Mary, "At the very moment when Jesus was consummating His sacrifice, He said to His mother those basic words: "Woman there is your son," and to the disciple: "There is your Mother," (John 19:26).
Lent is the 40 days before Easter, where followers of Christ, pray, fast, ponder, and make sacrifices of self-denial. For the next 40 days let us join our mother, on the journey of dying to self in imitation of Christ. Jesus suffered and died for us. In His passion, and death, He demonstrated His infinite love and courage for others. He gave His life to give us new life. Looking inward, the darkness within can now be cleansed, for Jesus in His suffering has made us Children of the Light.
St. John Paul II, reveals the intercession of Mary and the value of suffering, when he states, "It is in the heart of the sick person that Mary enables the wonder working voice of her son to be heard: a voice that miraculously melts the hardening of bitterness and rebellion and restores eyes to the soul to see the world, others, and one's own destiny in a new light."
The Way of the Cross devotion gives everyone an opportunity to walk with Christ. When we walk with open hearts on this road to Calvary, we experience the sacred wounds, the precious blood, the crown of thorns, and the Holy Cross. We become sorrowful when we focus on Jesus' pain and visualize the nails as they are driven into his hands and feet. Every wound, is a reminder of the many sins we commit in our weakness.
Let us be inflamed by desire to join Christ spiritually. May this journey prepare us for the celebration of the death and Resurrection of Jesus, our Lord and Savior.
Open your hearts to experience Christ on the cross. Open your minds to recognize our own sinfulness. May our act of contrition remind us that Lent is a spiritual journey. With open hearts and open minds, this journey allows us to see the wrong we commit on others. To love our neighbor as ourselves is to be able to truly ask the Lord for forgiveness. When we offend others, we not only offend our neighbor but we offend God.
During this Lenten season, may our sacrifice of self-denial bring us into true repentance. A purification of our souls, allows us to free ourselves of obstacles, and bring us into communion with God and neighbor. May the pain and suffering we experience when we reflect on the wrongs we have committed give us the opportunity to live in God's joy. The joy of Easter Sunday, when Jesus rises from the dead to give us eternal life. Together may we celebrate this joy of light and love, for such a love where suffering is endured for others is a reminder of the greatest love which is Jesus Himself.
A perfect tool for Lent is The Way of the Cross Meditation from the Apostolate for the Dying.
JANUARY 2018 MEDITATION
The Church celebrates the Solemnity of Mary on January 1st. A Solemnity is the highest liturgical rank of feast day in the ecclesiastical calendar. When you consider we were given a new beginning with Mary for saying her obedient "yes" to God, and "yes" to being the Mother of God and Mother to us all; it is no wonder we celebrate this day at the beginning of each calendar year. Carrying this Holy Child within her womb, she was the first human to feel the heartbeat of the Son of God, Jesus. Holding the human, yet, divine heartbeat within her being, Mary felt the Sacred Heart of our loving God. She is mother. A mother is one, who protects her child. A mother is one who gives maternal tenderness to each of her children. For her "yes" to God, Mary received special graces from the Father, the Son and the Holy Spirit. One of her greatest virtues and grace is of humility. Humility is defined as the quality or act of being humble. True humility is to see beyond oneself and to find value in others. In our modern-day humility has been defined as "not thinking less of yourself but thinking of yourself less." Mary in the Gospels is portrayed as speaking very little. She is not mentioned much, yet, she is found in all the great acts of God; Jesus' birth, his first miracle, and his death. Her humility found in action through her presence; beside Christ at the most important moments of His life. Mary is our Spiritual mother. She shows tenderness to Her son and to us in all occasions, good and bad. Her approved apparitions, and in those not yet designated as approved or unapproved by the Church, Mary, our mother, looks after us. In each of her messages, her request is for us to turn back to her son. Her words, are the words of a loving and caring mother. She tells us to pray, pray, pray. Her concern for our souls, is overwhelming, especially, since at every apparition, she is calling out to us, reaching out to us, and simply trying to return our hearts and our hope to God. She never stops fighting for her children. Mary, reaches out to us in her tenderness. When we listen, and hear her words, Mary shows us how much God loves us. He loved us, beyond our human understanding, and sacrificed His only son, so that we would have eternal life. Not only did the Lord, give us Jesus, as our hope and our light, but he gave us Mary as mother and gave us the Holy Spirit. God gave us everything. He spared nothing to give us eternal life. Life is a gift. Both life on earth and eternal life are gifts from God the Father. We belong to God. Jesus, was both divine and human, in every heartbeat he loved us. In His suffering, He loved us. We sinned by denying His Divinity. We sinned by torturing and putting to death an innocent person. Yet God's mercy saved us and continues to save. Mary is the Mother of God, and our mother, we should salute our mother. Her focus is and always has been on God. We as her children, should imitate her actions and center ourselves on God. The birth of Jesus, brings hope to man. On December 25th, Christians recognize his birth. Although, Christmas was celebrated a few days ago, the celebration of hope, should continue and live in our hearts through prayer. Let our hearts rejoice and be glad for grace has come down from heaven. Mary, the mother of God, delivered the Light of the world, for her obedience, she was thrice graced, and every soul that asks for her intercession shall find mercy and comfort. Through prayer, and confidence in Mary, our mother, we will be blessed with her shelter, support and protection and together with our Mother Mary, our focus will be on glorifying, the Most Blessed Trinity, Father, Son and Holy Spirit.
Dearest Lord, may those who are dying seek the help of our mother, Mary. Through our Blessed Mother's intercession, may their gaze remain fixated on the healing light of Our Lord Jesus Christ; may they experience the joy of receiving His eternal love in the holy halls of heaven. Amen.
DECEMBER 2017 MEDITATION
A star shining in the night. A bright star. The light of Christ shines bright.
In the month of December, the faithful await the Coming of Christ. There is a glimpse of His coming on December 12th in the Feast Day of Our Lady of Guadalupe whose image is depicted as being pregnant as painted on St. Juan Diego's tilma.
When a family awaits the birth of a child joy is shared in anticipation of a new member of the family. As the date of arrival gets closer, a room is being prepared, clothes are bought, and families are excited about welcoming a new life into the world. Action is taken to ensure everything is in place and ready.
During the season of Advent the faithful prepare their hearts to receive baby Jesus. All the faithful want to be sure they are ready for the morning. For believers, there is joy in knowing that the son of God will be with us soon. Joy is also shared in knowing that He is the Light of the World. Many, many of the songs sung for Advent remind us of the light triumphant when "The King Shall Come when Morning Dawns." The songs tell of our soul that "in stillness waits," for the Lord to "light the hearts of all in dark and shadow."
Then comes the Nativity of Our Lord on December 25th and truly the angels can be heard in the words of Christmas songs as they tell of the angels greeting the new morning as they herald its dawning. Then songs are sung joyfully expressing "God surprises earth with heaven, coming here on Christmas Day." The songs tell of all who walk in darkness, who have seen a great light, for a light has shone.
On Christmas Day, Hark the Herald Angels sing. Joy is experienced in both angel and man. The King of Glory, our Savior is living amongst us. Light overcomes all darkness and now there is true Joy as we all sing with hearts full of love, Joy to the World the Lord is come.
May our Lady of Guadalupe envelope the dying in her maternal mantle. May the Lord, the Light of the world, light the hearts of all who are dying.
Divine Infant, open their hearts to feel your Divine and healing presence. May they experience your holy peace as they pass from this life with your grace, and reach the eternal light of heaven where joy is everlasting in the Presence of God. Amen.
NOVEMBER 2017 MEDITATION
Charity is the sweet and holy bond which links the soul with its Creator: it binds God with man and man with God.
--Saint Catherine of Sienna
November is the month the Catholic Church commemorates all who have left this world. November is in the season of Autumn, when leaves change color and fall from the trees. Such as the leaves whose colors change in the Fall, so do the souls of the faithful departed as they prepare to enter Heaven to be in the Holy Presence of God.
On All Saints Day, November 1st, we remember ordinary people who led extraordinary lives, and who have been canonized as Saints by the Church, or souls who were holy but were not canonized for their examples of holiness and who now reside in heaven. All Souls Day is November 2nd when we recognize our loved ones, who have gone to their rest in Purgatory, awaiting to be cleansed of their sins and then purified to enter the Kingdom of Heaven. It can be said, November is the month where much love is expressed through prayer for those special people who have gone before us.
The Catechism of the Catholic Church defines "soul" as: The spiritual principle of human beings. The soul is the subject of human consciousness and freedom; soul and body together form one unique human nature. Each human soul is individual and immortal, immediately created by God. The soul does not die with the body, from which it is separated by death, and with which it will be reunited in the final resurrection.
God created us out of love. Our earthly home is temporary, but the promise of heaven is eternal. God the Father's beginning plan was for all souls to live with Him in Paradise. Original sin changed the course of our lives. Yet in the Father's great love for humanity, he sacrificed His only son so that we would have eternal life.
All Saints Day and All Souls Day give us the opportunity to express our belief in God's promise of salvation. The Saints wrote words of Divine Wisdom, given to them by God to share with us to confirm the beauty and love of God.
Earth hath no sorrow that heaven cannot heal. St. Thomas More
If love, even human love, gives so much consolation here, what will love not be in heaven. St. Jose Maria Escriva
'He who beholds Heaven with a pure eye, sees better the darkness of earth; for, although the latter seems to have some brilliancy, it disappears before the splendor of the heavens.' St. Ignatius of Loyola
This November let us shed tears. Tears of longing and of joy for our loved ones who have gone before us. Let us remember love. Our love for them and their love for us, but most importantly let us remember the merciful love of our Creator and heavenly Father, whose love for us is endless. He gives us His amazing grace. One day we too shall be with our Beloved in Heaven.
A PRAYER
O Holy Spirit, Heavenly inspiration, Third person of the Blessed Trinity
Come before us, help us to spread the Father's love
May our lips speak words of encouragement to those in despair
May our prayers move the hearts of those who are dying; O Holy Spirit Fill their hearts with the light of your love So that those who are dying may share in the eternal joy of Heaven. Amen.
OCTOBER 2017 MEDITATION
To those who do not know the rosary, and are not familiar with the Catholic faith and Catholic tradition; the rosary may look like a plain string covered with many beads. To some, it may simply be a pretty decoration that hangs in the car. Yet, that same rosary, to many of the faithful, serves as a ladder of prayers that reaches towards heaven. The prayers of the rosary, focus on the life of Jesus Christ. The Joyful mysteries, focus on Jesus and the announcement of his coming as given by the Archangel Gabriel, and focus on his birth and his life as a child. The Sorrowful mysteries focus on His passion and death and the Glorious Mysteries tell of his Resurrection and of his love for His mother Mary as He crowns her Queen of Heaven and of Earth. The Luminous Mysteries, as given to us by St. John Paul, the II, complete the rosary by sharing in Jesus' proclamation of the Kingdom and on His ministry. One thing is certain; the rosary helps us to meditate on Jesus's life. The prayers help us to journey with Jesus. The rosary is also known as a powerful weapon against the forces of evil.
Before you begin your prayers. Look at the rosary. Now hold it in your hands. If you are holding a rosary with wooden beads, it may help you to remember his Passion on the cross and how He suffered and died for us on the hard wood of the cross. Perhaps you are holding a rosary made up of red beads, the red symbolizes the blood Jesus shed as he lay dying on the cross. Maybe the rosary you are holding is made up of blue beads and this helps you recognize Mary, and helps you remember how very much she loves her son. Purple and gold beads, represent royalty; and serve to remind us Jesus was and is a King. The many colors of the rosary beads, represent the richness and fullness of the life of Jesus Christ.
This month we celebrate Our Lady of the Rosary. In her many appearances throughout the world she urges us to pray, pray, pray. As you see a rosary, may this sacramental inspire you to pray. Allow the prayers of the rosary to bring your eyes, your ears, and your mind closer to God. May the mysteries of the life of Jesus keep things in perspective that the focus and the center of our lives is and should be the Lord. The Lord who saves. Mary, our mother, said "yes" to the Lord God. Her "yes" gave us the gift of Jesus, our hope and our life. The light and love of the Lord live on with each prayer we say. Make a commitment to hold on to the rosary. As we move our lips, may we pray unceasingly and with each prayer said grow closer to God. As each finger touches the beads may the ladder of the rosary give us the grace to reach heaven; as we say, "holy Mary, mother of God, pray for us sinners now and at the hour or our death." Amen.
Dear Lord, thank you for the many prayers of the rosary. May the prayers of the faithful, shine the light of Divine Mercy into the souls of those who will die today. May each ray penetrate the heart of the dying so that the dying experience true sorrow for their sins. May our merciful God then wipe away every tear and fill their souls with His Divine love. Amen.
September Meditation 2017
The Feast of the Holy Cross -September 14th The Feast of the Exaltation of the Holy Cross in the month of September, reminds us of the sacrifice of Jesus Christ, our Lord, on the Cross, where he suffered and died for love of us. When we venerate the Cross, we are reminded of the crucifixion.
Dear Lord, we focus on your Most Holy Cross, and offer our prayers for those who will die today. May the souls of the dying unite with your suffering on the cross, so that they may receive the gift of salvation."
Kneeling before the cross we look up to see Jesus lifted. His body is secured by nails. Nails have pierced his hands and his feet. His precious blood shed for us. Jesus' body lies on that hard wood. His heart filled with mercy and with love lies on this hardened surface. Unlike wood which does not bend, the Lord's heart is always open and ready to receive our love. His heart expands and bends waiting for love, our love, to join in union with His merciful love. He waits patiently for each of His children to console His heart.
When we open our hearts and in humility ask the Lord for mercy, the tears we shed in sorrow for our sins, are lovingly received by the Lord. He sees the truth of our open hearts and His pierced heart is soothed. Our Lord is merciful.
The Cross is special. Christians look to the Cross as a symbol and reminder of the passion of Christ. We believe, in the mystery of his Resurrection. He rose from the dead. By giving of himself, He gave us the gift of salvation. The Cross serves as a symbol of the ultimate sacrifice of dying to self; of giving for others; of laying down "my life for a friend." "If any man will come after me, let him deny himself, and take up his cross daily, and follow me" (Luke 9:23). When we follow Christ, we unite with Him on His Cross. Our participation in the Mass allows us to receive the gift of the Sacrament of Holy Communion. Jesus offers himself at the altar. His sacrifice on the Cross, where He gave His life, allows us the opportunity to receive His body and His blood in Holy Communion. We unite ourselves to Christ in the Sacrament of Holy Communion. To understand His great love for us, we must unite our hearts with His on the cross. To appreciate His gift of Holy Communion and the promise of eternal life, we must remember the nails, the pain, His suffering.
At every Mass, we hear the priest recite:
For on the night he was betrayed
he himself took bread,
and, giving you thanks, he said the blessing,
broke the bread and gave it to his disciples, saying:
Take this, all of you, and eat of it,
for this is my Body,
which will be given up for you.
Christ triumphant through death. Jesus was 'lifted up' on the cross. He was obedient to death. He united his will to the Father's will. Jesus' sacrifice on the Cross saved humanity. Overcoming death, He gave us eternal life. When we unite ourselves with Jesus on the Cross, it is then that we can receive the hope of eternal life.
We adore You, O Christ, and praise You,
Because by Your Holy Cross You have redeemed the world.
August Meditation 2017
During the month of August, the Church honors the Assumption of Our Blessed Mother with Her entrance into Heaven. This month is also devoted to Our Lord in the Most Blessed Sacrament. What a great opportunity for us to reflect on both Mother and the Son; our hope and our salvation!
Let us honor them both in a special way by appreciating the gifts and offer them our gratitude and love. Visiting Jesus during Adoration of the Most Blessed Sacrament, and praying the Most Holy Rosary, given to us by Our Heavenly Mother, will be two ways very pleasing to them! When before Jesus' presence, let us talk to Him about our fears, troubles, sorrows, and joys. We can give all our concerns, sufferings and cares to Jesus and Mary. They are always waiting to help us.
What follows is a beautiful quote from Blessed Mother Teresa of Calcutta:
"Jesus wants us all to come to Him in the Blessed Sacrament. He is in there in
person just waiting for you. Nowhere on earth are you more welcome, nowhere
on earth are you more loved than by Jesus, living and truly present in the
Blessed Sacrament. The time you spend with the Blessed Sacrament is the best
time you will spend on earth. Each moment you spend with Jesus will deepen
your union with Him and make your soul everlastingly more glorious and
beautiful in Heaven and will help bring about an everlasting peace on
earth."
This prayer came from the heart of someone after reading Mother Teresa 's reflection on the Blessed Sacrament:
Praise You Sweet Jesus, Our Glorious King and Savior! You are so awesome
and magnificent! Yet, in all your Majesty and Glory, you humble Yourself
and come to us, through the holy hands of your priests, and nestle in the
Host, a simple and humble wafer transformed into and filled with the glory
of God!! May we adore You always in Your Sacrament of Love. AMEN
July is the month dedicated to the Precious Blood of Jesus
MATTHEW 26: 27-28 Then he took a cup, gave thanks,* and gave it to them, saying, "Drink from it, all of you, 28l for this is my blood of the covenant, which will be shed on behalf of many for the forgiveness of sins.
"Put your sins in the chalice for the precious blood to wash away. One drop is capable of washing away the sins of the world. "The Eucharist is connected with the Passion. If Jesus had not established the Eucharist we would have forgotten the crucifixion. It would have faded into the past and we would have forgotten that Jesus loved us. There is a saying that to be far away from the eyes is to be far away from the heart. To make sure that we do not forget, Jesus gave us the Eucharist as a memorial of his love,"- SAINT MOTHER TERESA
Jesus is the hope beyond the darkness. He is the Divine Healer
Soul of Christ sanctify me... Dear Lord make me holy and bring all souls to holiness.
Body of Christ save me…. Dear Lord I look at Thee and see the visible signs of Thy suffering love for me and for all souls.
Blood of Christ, inebriate me...Intoxicate me dear Jesus fill all souls with Thy love.
Water from the side of Christ Wash me…. Only Thou can purify souls.
Passion of Christ strengthen me…I see Thee and I take courage and try again. Get up once again.
O Good Jesus hear me…Always dear Lord may Thy love be patient and kind and available to listen to our prayers.
Within Thy wounds hide me…Thy protection is endless, deep in Thy Wounds, Thou covers me With Thy love. Please protect me and those who are dying.
From the evil one protect me… Thy love is stronger than the darkness Thy light shields us.
At the hour of my death call me…Dear Lord, may I be worthy of Thy Love in my final hour and in the final hour of those who are dying I pray.
And close to Thee, bid me… To be near Thee, O Lord is my desire Thy price for me to love Thee Was the sacrifice Thou paid to deliver me and those who will die today.
That with Thy saints…My hope is to be among them.
That I may be praising Thee forever and ever…May my soul and the soul of those who are dying be immersed in Thy Love For all eternity. Amen.
June Meditation 2017
In the month of June, we celebrate the Feast of the Most Sacred Heart of Jesus.
Jesus said to St. Mechtilde: "When you awake in the morning, let your first act be to salute My Heart, and to offer Me your own." We must give to receive. Our hearts need only be open to be filled with His Divine love. Jesus offers us his pierced heart. It is a heart as human as our own, one that beats, and feels and suffers; yet divine, filled with an endless love and mercy.
When in prayer and looking directly at a painting of the Most Sacred Heart of Jesus, much light surrounds the painting. Inside our Lord's heart is a cross that signifies his crucifixion. Below the cross, is a flame it burns bright with fire and rays of light. Fire and light, represent the desire and love of our Lord, Jesus Christ. The rays call out to each of us. God's love is so within our reach. We must be drawn to His love to experience His mercy.
The Heart of Jesus, so perfect in every way, holds the secrets of His magnificence. In prayer, we are given the grace to receive this heart which opens the eyes of our soul to strive to attain perfection by our actions, so that we too can receive the grace to appear spotless in the sight of God.
God is perfection and goodness. In prayer, we reach out to His Most Sacred Heart; a heart which loves each one of us despite our imperfections. Jesus sees what lies in our hearts.
God is good…He is ever beside me Though I am unworthy
His graces flow and touch me in so many ways Lord, God, I kneel before Thee
Thou art all good, Thy light and power comfort and ignite me
Dearest Lord, I am drawn to Thee I am pulled by thy energy and in my prayers I am pulled even closer to Thee No force can remove me from the power of Thy magnetism
Blessings and graces come my way daily my heart embraces and welcomes the love Thou sends into my being Father God, Son of God, Holy Spirit
Most Blessed Trinity I thank Thee for the gift of Thy Presence
Most Sacred Heart of Jesus, may thy graces flow
May thy light and love shine upon us and on those who are dying
Have mercy on us all Dear Lord, bring Thy peace into our hearts and give peace to the hearts of those who are dying. Amen.
If ever distracted in prayer, offer your thoughts to the Heart of Jesus, so that they may be perfected by him. St. Gertrude the Great, had such distractions while in prayer, yet Jesus appeared to her and taught her how to stay focused on His Most Sacred Heart. When we concentrate on His holy heart; a heart with power to love us into receiving the grace of purity within our souls; then we are given the grace to appear spotless before our Father.
May Meditation 2017
May is such a special month for our Church, devoted to Our Blessed Mother! May we find comfort in our daily struggles, trials, sufferings and tribulations through Our Mother's powerful intercession in our lives. Let us pray for Her Mantle to gently and lovingly surround us, our families and friends with Her protection. It is such a comforting thought to know that Mother works feverishly to help all of God's children. May Mother bring us the light of Christ and the living waters of the Holy Spirit to prevail over the darkness in this world.
"Remember, O Most Gracious Virgin Mary, that never was it known that anyone who fled to thy protection, implored thy help, or sought thine intercession was left unaided. Inspired by this confidence, I fly unto thee, O Virgin of virgins my Mother; to thee do I come, before thee I stand, sinful and sorrowful. O Mother of the Word Incarnate, despise not my petitions, but in thy mercy, hear and answer me. Amen
Our Lady of Fatima, Pray for us, our families, our friends, for Peace for the World and for the salvation of poor sinners who die unprepared to face God.
April Meditation 2017

In this beautiful month of April, we celebrate the death and resurrection of Our Lord and Savior Jesus Christ, the great mystery of our redemption and the infinite love of our Creator. So much to meditate on! These are the two most important events in the human race history!
In these two weeks until Easter Sunday let us try to faithfully meditate more on the great sufferings of Christ, in His Infinite love for us, and spiritually be closer to Him to console Him and show Him our gratitude and love.
As the saying goes; "No pain no gain." Let us then, suffer all that God would be pleased to send us without complaining but, uniting our sufferings and those of the whole world to those of our Savior to help Him save many souls.
Thus, when Easter Sunday arrives, our hearts will be ready to be filled with the joy of our Saviors Resurrection and joyfully sing Alleluia! Our Savior has Risen!
Happy and Blessed Easter to all of you, our faithful friends. With much love and gratitude!
March Meditation / Lent 2017
As we begin another Lent, let us strive to be closer to Jesus like never before. His sufferings of today, if he could still suffer in his human body, would be much greater than the ones he endured two thousand years ago. We can meditate on his forty days in the desert and think of what it was like being far away from every comfort, from any contact with another human being, with no food to eat, no water to drink, no bed to sleep in, no roof over your head, nothing but suffering and yet the greatest love of all in his most Sacred Heart. Let us then be with him in the desert and imagine him saying to us what was his greatest suffering:
"My greatest suffering was knowing that many of those for whom I suffered, would despise and ignore my loving sacrifice, my great pain! That was truly my most painful suffering. My thirst and hunger was for the salvation of souls. Console me now, my faithful ones, meditate on the silent sufferings of my Sacred Heart, for I am continually being despised, ignored, rejected, and blasphemed by those whom I love so much. My children, I long for your love! I love you!" (Taken from The Hidden Sufferings of Christ book)
So, even now, in his eternal glory in heaven, he is still suffering because of the loss of so many of his rebellions children. We will try to be with him in his sufferings and offer our own sufferings to console him who, for love of us, has suffered more than any man has ever suffered. In the desert of our own sufferings, we can strive to love him more and serve him better. Wishing to console Jesus our Savior, we offer him this prayer also taken from The Hidden Sufferings of Christ book:
"Loving Savior, let us console You by honoring the unspoken sufferings of Your Most Sacred Heart. Accept, we beg You, the hidden sufferings of all human hearts and unite it to Yours for the salvation of those who are leaving this world today. Most Sacred heart of Jesus, by the merits of Your silent suffering and Your Most Precious Blood, have mercy on us and on those who are dying."
February Meditation
Thismonth we celebrate love. Our Heavenly Father created us out of love, to love us and for us to love Him.
The closest earthly resemblance to the love of God for us is when we are in love with someone and that someone loves us in return. Our hearts rejoices with the sweet feeling of love and everything around us looks beautiful and good. How good it is when our hearts are full of love!
We are capable of loving many things and many people and there are different kinds of love, but the love between a husband and wife who truly love each other with respect, faith and trust, that is the closest we can compare to the love God has for us. With true love in our hearts, we are able to sacrifice our own desires for the sake of making the other happy. This is true love, unselfish love, and very pleasing to God.
It is very sad to see the way the world is going today where it seems love is disappearing and selfishness and hate are reigning instead. But the Lord our God, is forever and He Himself is Love. One day, and we hope very soon, He will make love reign again in the hearts of His children and then we will have what Psalm, 85 says, "Kindness and truth will meet; justice and peace shall kiss."
Let us ask Saint Valentine to pray for us, that we may love God above all things and spread that wondrous love everywhere we go. Let us also pray for those who are dying during this month, alone, in despair, violently, suddenly, without love or peace in their hearts and without time to even think that they are entering eternal life. May our merciful Father give these souls the grace to open their hearts at the last moment to receive God's love and the gift of salvation.
January Meditation
The Apostolate for the Dying wishes everyone a most blessed and God's grace filled New Year.As our meditation for the first month of this new year we will invoke the beautiful blessing which God Himself told Moses for the Israelites: 6:22-27
"The Lord bless you and keep you!
The Lord let His face shine upon you, and be gracious to you!
The Lord look upon you kindly and give you peace!"
May we know how to open our hearts to receive this wonderful blessing with gratitude and trust in our Most Gracious God!
All Glory be to the Father and to the Son and to the Holy Spirit! Amen
December Meditation
Glory to God in the highest and peace to His people on earth The most beautiful time of the year is here again bringing to mind the great mystery of God's love for us. Do we meditate enough on it? Do we pray to be given the grace to understand the infinite love of our Creator? He wishes so much to reveal it to us. Let us therefore ask the two greatest of all saints who lived this most wondrous mystery of God's love; Mary and Joseph. Let us ponder on the way they lived for no human being has ever had the grace to be so closed united with God as they had. They put their lives completely in God's hands. They believed and trust in His plan for them. How beautiful their obedience to Gods will! And that is the secret of it all. Obedience and Trust. They humbly and silently lived the mystery of God's love, and because of that, salvation came into this world. Let us humbly kneel before our Savior the Infant Jesus, our King, laying in the manger, showing us the way of love and humility. The God of all creation King of kings, Lord of lords entrusting himself into Mary and Joseph hands because they were found trustworthy of such an amazing grace. Mary and Joseph, help us to imitate your obedience, trust and humility. Let us adore our God, and in the silence of our hearts, ask Him to reveal Himself to us as He did to Mary and Joseph. And may this Holy Family, save the souls of those who are dying or will die in this Holy Season. The Apostolate for the Dying thank you for your generous support, and wish you all, a most Happy and Blessed Christmas, and a Peaceful New Year!
November Meditation
Weare living in times of great rebellion against God. People have forgotten their Creator and the salvation Jesus has won for us. Our nation and our world are in great danger, and we feel God is ready to punish us because of our sins. People are confused and the evil one is causing great suffering and pain everywhere. But we should never lose hope! Jesus said: "Fear is useless, what is needed is trust." He also reassured us with these words: "Be not afraid!" Let us trust in His Divine Mercy, trusting that He is our Father, our Creator, our Savior, our God! He would never abandon us if we trust in Him. When Abraham pleaded with God for Sodom and Gomorra, God said that for the sake of just ten righteous people He would save those two sinful cities. This was just one man praying and God listened to him. We are in a much greater advantage than this just man, for we have a great multitude of people in Heaven ready to intercede for us, to save us from God's just punishment. November is the month dedicated to the Saints in Heaven and the Holy Souls in Purgatory. In Revelation, we read: 7:9-10: "After this I had a vision of a great multitude, which no one could count, from every nation, race, people, and tongue. They stood before the Lamb, wearing white robes and holding palm branches in their hands. They cried with a loud voice: "Salvation comes from our God, who is seated on the throne, and from the Lamb." Let us humbly pray: Almighty Father, we have sinned terribly against You. We beg pardon for our sins and the sins of the whole world. In Your Merciful Love, you wish to save every soul. Therefore, humbly and sorrowfully we pray that through the intercession of Our Glorious Mother Mary, Her Most Holy Spouse, St. Joseph, all the Saints in Heaven, the Souls in Purgatory and with all the Angels and Archangels, once again, have mercy on us! Cover us Father, with the Most Precious Blood of Jesus, and wash away all our sins. Lord, forgive us, deliver us from the great evils of this world. Bring us back to You, Lord. O Most Holy Trinity, send down the Holy Spirit to enlighten our blind hearts and minds with Your truth. Thank you, Lord God, for Your Mercy and Compassion. Jesus, Divine Mercy, we trust in You!
A thought for the Month of October, 2016...
Angel of God, my guardian dear, to whom His love commits me here,
ever this day be at my side to light and guard, to rule and guide. Amen.
Most Catholics memorized this little prayer as small children before being tucked into bed by their parents. It gives one peace of mind and a warm, fuzzy feeling to know that we are never alone. Our Guardian Angel is always with us. As we grow older, we tend to forget that precious gift given to us by God even before we were born, but we shouldn't. Our angel loves us and waits for us to ask for help or just say thank you when we have a close call or a near accident.
On September 29th, we celebrated the Feast of the Archangels Michael, Raphael, and Gabriel. On October 2nd, we celebrated the memorial of the Guardian Angels. The existence of angels is spoken of numerous times in Sacred Scripture, and this belief has been handed down by Sacred Church Tradition as well. Angels are immortal spirits created by God as pure spirits; they have no bodies. Angels are also special messengers of God.
Angels are often spoken of by the saints because of their importance in our journey here on earth. According to St. John Bosco, "When tempted, invoke your angel. He is more eager to help you than you are to be helped! Ignore the devil and do not be afraid of him; he trembles and flees at the sight of your guardian angel. Pray to your guardian angel. Invoke his aid if you should find yourself in any serious danger of body or soul, and I assure you that he will help and protect you."
Additionally, St. John Vianney assures us that "Our Guardian Angels are our most faithful friends, because they are with us day and night, always and everywhere. We ought often to invoke them. The angels take great pleasure in helping us with our enterprises, when they are in accordance with God's will." If the holiest among us on earth, those who became canonized saints, needed the help of the angels and called upon them in their struggles and temptations, shouldn't we make more use of them in our daily struggles in these days of evil in our culture?
Our Heavenly Father knew we would need assistance in our earthly struggles, so He lovingly gave us our Guardian Angel, and we must never forget that he is always at our side. Talk to your Guardian Angel as you would to your closest friend because that is who he is: your closest friend. This friendship is of vital importance when one is in his or her final agony. As St. Alphonsus Liguori reminds us, "The powers of hell will assail the dying Christian, but his angel guardian will come to console him. His patrons, and St. Michael, who has been appointed by God to defend his faithful servants in their last combat with the devils, will come to his aid."
Prayer for Those in Their Last Agony
Holy Angels, guardians of those in their agony and now about to appear at God's tribunal, kindly watch over them with the greatest care. Do not let these souls committed to you be lost forever. O holy Guardian Angels, until their last breath is drawn, let your prayers and entreaties urge the loving Savior, in His infinite mercy, to pardon them and bring them into His eternal Kingdom. Amen.
A thought for the Month of September, 2016...
"None of us can do great things, but we can do small things with great love."
Mother Teresa of Calcutta
Throughout history, there have been individuals who walk the earth briefly but who leave a profound effect on it that lasts forever. We call these people saints! When reflecting on those we should strive to imitate, we can recall the life of a petite woman from Albania known to the world as Mother Teresa of Calcutta. Baptized Gonxha Agnes, Mother Teresa was a selfless, holy person who made a significant effect on the world by touching the lives of strangers. If only there were more people like her on earth! What a beautiful place it would be! She was always giving and never asking for anything in return. With a smile on her lips and a twinkle in her eyes, she did the work most of us would never do. She lovingly cared for the sick, the homeless, the neglected, the forsaken, and the dying. She embraced them and took them under her wings.
They, the poorest of the poor, had nothing and no one to show them the love of God here in the midst of their greatest suffering. As they lay dying on the streets, Mother Teresa picked them up and took them to hospice facilities; she refused to let these people pass to their eternal life without being treated with genuine compassion here on earth. With her frail, loving hands, she wrapped their wounds, washed their ailing bodies, cleaned their bruised and dirty faces, and wiped away their sorrowful tears. She loved them—each and every one of them—as only a mother could. When describing herself, this humble woman stated, "By blood I am Albanian. By citizenship I am an Indian. By faith I am a Catholic nun. As to my calling, I belong to the world. As to my heart, I belong entirely to the Heart of Jesus." Her beautiful light of Christ shone brightly in an incredibly dark corner of the world and during very dark times in the lives of those she helped. Her simple acts of charity and selflessness introduced many souls to the love of God. If not for the newly canonized St. Teresa of Calcutta, these poor, sickly souls would have never experienced love-filled encounters.
This saint should be a model for each one of us as we strive to radiate Christ to those we encounter throughout our journey on this side of eternity. In a special way, let us see Mother Teresa as a Catholic example of how we should be merciful and compassionate toward the dying. Jesus challenged Mother Teresa to be His light and "to radiate His love on souls," so we must not forget to do likewise and be the Good Samaritan that she exemplified.

Prayer for Those in Their Last Agony
Most merciful, Jesus, Lover of souls, by the Agony of Your Most Sacred Heart, cleanse in Your Blood the sinners of the whole world, who are now in their agony and will die today.
O Most Merciful God, Father of mercies and God of all consolations, look favorably upon Your servants, open to them the gates of Paradise, and lead them through the gates of everlasting joy. Amen.
A thought for the Month of August, 2016...
In the midst of horrific world events that understandably frighten and distress us, we must remind ourselves that this is not the first time in history when tremendous evil has reared its ugly head. This is just our time in history to witness it. We must stand with the righteous among us in the Light of Christ to combat the darkness of evil.
There have always been men and women who have confronted evil face to face and heroicallyovercame it while remaining filled with peace. On August 14th, we remember and celebrate one such person: Saint Maximilian Maria Kolbe. He, like many others, gave their all for Godto convert sinners. When St. Maximilian was young, he saw our Blessed Mother in a vision holding two crowns, and she asked him which crown he wanted: white for purity or red for martyrdom. He answered sincerely, "I want them both!"
He went on to become a Conventual Franciscan priest and later founded the Militia Immaculata, an international evangelization movement dedicated to Mary. He and his friars worked diligently to put out a monthly publication called Knights of the Immaculata, which was going to be his "weapon" to win hearts for Mary. St. Maximilian wanted to, in his words, "illuminate the truth and show the true way to happiness."
The beginning of the Second World War brought new challenges, and St.Maximilian and his friars immediately went to work helping Polish refugees, including Jews. In 1941, St. Maximilian wrote, "No one in the world can change Truth. What we can do and should do is to seek truth and to serve it when we have found it. The real conflict is the inner conflict. ... There are two irreconcilable enemies in the depth of every soul: good and evil, sin and love."It is believed it was these words published in Knights of the Immaculatathat led to his arrest and imprisonment in the concentration camp at Auschwitz,where he wasstripped of his priestly Franciscan habit and dressed in a striped prison uniformfeaturing the number 16670 on his shirt.
It was at Auschwitz that St. Maximilian voluntarily gave his life to save that of another prisoner who was to be executed. St. Maximilian sacrificed himself for a total stranger.He never protested or regretted his decision; instead, he led his companions in praying the Most Holy Rosary and in singing songs to the Blessed Mother. He bore his painfully heavy cross with joy, and he suffered cheerfully. Because St. Maximiliansurvived his time in the starvation bunker,the Nazi soldiers ultimately gave him an injection of carbolic acid to put him to death. When they entered his cell, St. Maximilian didnot beg to be spared; rather, hewillingly gave them his arm for the injection and died peacefully with a radiant look on his face. In this way, St. Maximilian was given his red crown of martyrdom.
The white crown of purity had been earned by living a blameless and wholesome life of vowed celibacy and by being entirely dedicated to our heavenly Mother, Mary.St. Maximilian once said, "Never be afraid of loving the Blessed Virgin too much. You can never love her more than Jesus did." Let us remember that as we prepare to celebrate the Feast of the Assumption on August 15th.
Prayer for Those in Their Last Agony
Almighty and merciful God, Who has bestowed upon mankind saving remedies and the gift of everlasting life, look graciously upon Your servants and comfort the souls which You have made, that, in the hour of their passing, cleansed from all stain of sin, they may deserve to be presented to You, their Creator, by the hands of the holy angels, through Christ our Lord. Amen.
A thought for the Month of July, 2016...
In a world of turmoil where the culture seems saturated with evil, it is no wonder that so many people become distressed and depressed or are even driven to give up. We must never allow ourselves to go down this dark road; despair is where the evil one wishes to lure us. It is precisely in these difficult times and when all seems lost that saints are made. We are all called by God to become saints.
That's right. You and me. All of us. We are all individually called to reach sainthood. The Lord didn't say it was going to be easy. Recall how the very Son of God had to suffer immensely and even shed His Precious Blood before He could win the great battle. He was scourged, crowned with thorns, forced to carry the cross, and even pierced with a lance. If Jesus suffered that much while on earth, why then would we expect our pilgrimage through this earthly life to be easy?
The late Mother Angelica was quoted as saying, "How are you going to grow in trust if there is no crisis? The things of the Spirit must be earned through struggle." These painful and trying times we are living in present an immense opportunity for us to grow toward greater sanctity. God is allowing all the struggles, confusion, and chaos to occur so that we can be tested and transformed into saints.
If we truly believe this, we can avoid letting the struggles of this world overwhelm us and lead us away from the Lord. Evil can only succeed if good people do not confront it and allow it to spread. Furthermore, we ought to utilize all the struggles we experience as a means of aiding those who are suffering and dying. How great a gift it would be for us to offer up our hardships to the Heavenly Father with the intention of helping our dying brothers and sisters in their final struggle!
Through all the chaos of the world, we must stand for truth and stand for God because He is Truth. Let us also plant our feet firmly in His Holy Word as a way to prepare ourselves to change the darkness into light. As His followers and as believers of Sacred Scripture, we know how the story will conclude: in His triumph!
Prayer for the Dying:
May the love and peace of God bless those who are dying by gently wiping away every tear from their eyes. Lord Jesus, cover the dying in Your Precious Blood, wash away all their iniquities, and cleanse them from their sins. Precious Blood of Jesus, give hope to the dying and be their consolation. Amen.
A thought for the Month of June, 2016...
"Enter in the Sacred Heart of Jesus and consecrate to it your body, your soul, your heart and your whole being, so as to live but for its love and glory alone."
— St. Margaret Mary Alacoque
Oh, how our Lord loves each and every one of us with a deep and powerful love! Yes, Jesus loves us to the point of death. Each of us are precious in His eyes and precious to His Sacred Heart. It is a powerful love that gets rejected every moment of everyday by so many. His unconditional Love is rejected over and over again. How sad and heartbroken He must be.
In 1673, our Lord Jesus appeared to St. Margaret Mary Alacoque and asked her to spread the devotion to His Sacred Heart. He promised that all those who practice devotion to His Sacred Heart will receive the graces necessary for their state of life, have peace in their families, and be consoled by Christ in all their troubles. He will also bless all their undertakings. Those who sin will find in His Sacred Heart an ocean of mercy, and tepid souls will rise quickly to perfection. These are just some of the many promises that He made to St. Mary Margaret. He also said the following:
"In the excess of the mercy of my heart, I promise you that my all-powerful love will grant to all those who will receive [Holy Communion] on the First Friday, for nine consecutive months, the grace of final repentance. They will not die in my displeasure, nor without receiving the sacraments; my Heart will be their secure refuge in the last hour."
Attend Mass on nine consecutive First Fridays in honor of and in reparation to His Sacred Heart. It seems like a simple way to receive such priceless treasures from our loving Lord. How many of us have done it or are doing it now? I dare say, not enough. Imagine the peace that a soul in his final hour will receive knowing he has fulfilled Jesus' request of First Friday Devotion to the Sacred Heart. Such a soul can close his eyes to this world knowing that God will fulfill His promise. Sacred Heart of Jesus, have mercy on us.
Prayer for the Dying
Most Merciful Jesus, Lover of souls! I pray You, by the agony of Your Sacred Heart and by the sorrows of Your Immaculate Mother, cleanse in Your Own Blood the sinners of the whole world, who are now in their agony and will die today. Amen.
A thought for the Month of May, 2016...
Hail, holy Queen, Mother of mercy, our life, our sweetness and our hope. To thee do we cry, poor banished children of Eve: to thee do we send up our sighs, mourning and weeping in this vale of tears. Turn then, most gracious Advocate, thine eyes of mercy toward us, and after this our exile, show unto us the blessed fruit of thy womb, Jesus, O merciful, O loving, O sweet Virgin Mary! Amen.
This beautiful prayer is said at the end of each Rosary, but how often do we actually contemplate that beautiful title "Mother of Mercy" given to the Mother of God and our heavenly mother? I dare say not too often. Most of us will say it repeatedly without stopping to appreciate the richness of that powerful title. Truly, Mary is the Mother of Mercy as she is the Mother of Jesus, Divine Mercy Itself. In the words of St. Alphonsus Liguori, "Mary is not only called the Mother of Mercy, she IS the Mother of Mercy."
The very fact that God gave us Mary as our own mother is evidence of His merciful love. Even as Jesus was suffering on the Cross, He said to St. John, "Behold your Mother." How merciful is that? Even in His Passion, the Lord thought of us and provided us a source of healing, strength, and assistance in reaching Heaven. We must utilize this great gift, though, by asking Mary, the Mother of Mercy, for assistance in all our daily struggles.
The more difficult the challenges in our personal lives and in our fallen world become, the greater need we have to pray to our heavenly Mother for her intercession on our behalf to obtain God's mercy. When Mary appeared to St. Bridget of Sweden, she said, "I am the Queen of Heaven and Mother of Mercy; I am the joy of the just and the door through which sinners are brought to God." That really says it all, doesn't it?
As we go about our daily lives and fulfill our earthly chores, let us never forget to ask "Mama Mary," as the late Rev. Msgr. George Tomichek called her, to walk with us each step of the way. Let us also keep in mind the Blessed Virgin Mary's words to St. Faustina, "I am not only the Queen of Heaven, but also the Mother of Mercy and your Mother… Out of the depths of God's mercy, I am your Mother."
Let us also never forget to beg for her maternal compassion on dying souls, that she may accompany them as they depart this earthly life:
Mary, Mother of Mercy, go to the side of your children
who are in their last agony and assist them in their final battle. Amen.
Lastly, let us remember to continually thank Mary, the Mother of Mercy, in prayer. St. Augustine reminds us of this at the beginning of his beautiful Prayer to Our Lady of Mercy:
Blessed Virgin Mary, who can worthily repay you with praise and thanks
for having rescued a fallen world by your generous consent?
Receive our gratitude, and by your prayers obtain the pardon of our sins.
Take our prayers into the sanctuary of heaven and enable them to make our peace with God….
A thought for the Month of April...
"The steadfast love of the Lord never ceases. His mercies never come to an end."
~Lamentations 3:22
Lent is over, and the Easter season and spring are upon us. Spring is a time of anticipation as we wait for God's beautiful creation to come to life anew after a cold and dark winter. The days are longer, the sun is warmer, and our hearts are filled with hope. What better way to celebrate this awesome time of year than to take advantage of His Divine Mercy?
The Church celebrates the great feast of Divine Mercy Sunday during this season of Easter, and it reminds us of the special gift that our loving God offers each one of us. This is the tremendous opportunity to be cleansed of all our sins and the baggage we carry around day after day that weighs us down and keeps us from growing more in love with God with each breath we take.
Our Lord cannot be more generous, more loving, or more patient with us, His children. We constantly sin, yet He waits patiently for us, giving us every opportunity to come and ask for His forgiveness; to come to Him through His priests in the confessional and ask for complete forgiveness. He truly is a loving and merciful Father.
So, during this Easter Season, come to the fount of life and tell Him that you love Him and that you are truly sorry for having offended Him. Ask Him to shower down His graces upon you and upon this troubled world. Let Him know that you love your neighbor as yourself out of love for Him. Ask the Lord, with a sincere heart, to cleanse you of all your imperfections and forgive you for the actions you have committed that caused Him pain and suffering on the Cross. Thank Him for loving us with a perfect Love that is so deep He was willing to shed His Precious Blood for you and every single human being on earth. That is true Love!
Let us always remember that He never gives up on us and He never complains about the suffering that we each cause Him. He does it all willingly. Would you or I do that for another person who constantly offends us? With this in mind, let us celebrate this great Feast of Divine Mercy by going to confession and leaving our baggage at the foot of the Cross so that we can go forth to receive Communion worthily and fully receive His great Love.
As we continue to travel through this Year of Mercy, let us remember to be merciful to others, to be forgiving of their imperfections, to help them when they are in need, to pray for them, to counsel them if necessary, and—more than anything else to see Jesus in each and every person we meet. Let us especially show this Christ-like example toward those in their final hours of earthly suffering and agony before their death. Let us pray for them because prayer is an amazing act Spiritual of mercy.
Monthly Prayer for the Dying:
Almighty and merciful God,
You bestow on mankind both the remedies of health
and the gifts of everlasting life.
Look graciously on Your servants who are suffering
from bodily infirmity. Strengthen their souls which You
Yourself have made, and when their hour of death
arrives, may they be worthy to be offered without stain
of sin to You, their Creator, by the hands of the holy angels.
We ask this through Christ our Lord. Amen.
A thought for the Month of March...
Meditation for March 2016
"I am the resurrection and the life; he who believes in Me will live even if he dies."
John 11:25
During Lent, we are to remember the suffering of our Lord Jesus in a special way. He endured unfathomable pain and died for each and every human being! We reflect, pray, and hopefully change the old habits that endanger our soul and keep us from growing closer to our Savior. But as the weeks of Lent come to a close and Holy Week approaches, we recognize that the time for sadness is almost over and we await Christ's Resurrection with great anticipation. We should be filled with joy because we believe that Jesus, the Son of God, rose from the dead just as He said He would!
He needed to go back to His Father in Heaven, but sadness does not overwhelm us because Jesus did not leave us orphans. He is here with us now and for always in the Most Holy Eucharist: His Body and His Blood, the Bread of Life. How often do we ponder this awesome gift given to us at such a great price? On Holy Thursday, the night before His death on the Cross, Jesus gave us Himself in the Eucharist. But that was not enough; He also gave the world the Sacrament of Holy Orders to ensure that Catholics would always be able to be nourished with the Eucharist throughout their earthly journeys. That is Love!
As Lent comes to a close for this year, rejoice as Easter Sunday arrives once again. Rejoice by spending time with our loving God in the Most Blessed Sacrament, kneeling before the King of Kings, and giving Him praise and thanksgiving for such a priceless treasure. Reflect, pray, and love Him as you gaze at Him, the Chosen One, the only begotten Son of God, under the appearance of a simple Host. Give thanks for He has risen! Alleluia!
Let us use every moment of our life to prepare for our final day here in this land of exile. Perhaps the best way to prepare for eternity is by spending time with Him in Eucharistic Adoration. May He fill each of us with the desire to please Him in all we do each day of our lives. Then, when our final day comes—as it surely will—we can close our eyes to this world and feast them on the beauty of the next. Let us ask good St. Joseph, foster father of Jesus, to intercede at the throne of God for all who will die this day.
Prayer for the Agonizing
O St. Joseph, protector of those in agony, take pity on those who at this very moment are engaged in their last combat. O blessed Joseph, take pity on their soul and assist them at the hour of their final battle. O holy patron of the dying, do not abandon them; grant them your assistance and ask our Divine Savior to receive them with mercy into that abode where the elect enjoy a life that shall never end. Amen.
A thought for the Month of February...
Meditation for February
Lent is once again upon us. How are we going to "live Lent" in 2016? Should we go about doing our usual routine? Should we hold onto our old habits and ways? Should we cling to old angers and hurt feelings? No, we should not "live Lent" in 2016 the same way as we have always lived Lent in the past. This Lent, the holiest season in the Catholic liturgical year, we must renew ourselves by dusting off our faith.
How often do we reflect on the Passion of our blessed Lord? Not often enough for most of us. Our Lord and Savior loves us so much that He gave up His life on a wooden Cross to save each one of us from damnation. Wow! That is love.
Do we gaze at the crucifix in our homes daily and ponder how we continue to drive the nail into His hands and feet a little bit deeper? Do we gaze at His picture and meditate on the scourges that ripped His skin from His bones? Do we recall the crown of thorns being pushed into His head and His Precious Blood that ran down his Holy Face?
How often do we contemplate His mother's suffering as she wept beneath the Cross and asked sorrowfully, "What did my Son do to deserve such torture?" The answer is nothing. He did nothing wrong. He dared, though, to love us so much that this love took Him to Calvary.
The Son of God gave His all so that you and I could have the opportunity to receive the gift of Heaven. Are we trying to reach Heaven? If the answer is no, then when we gaze at a crucifix, we are looking into our Lord's eyes and telling Him "You did that for nothing."
This Lent, let us strive to grow in holiness in our daily lives. Let us show everyone we encounter that we believe in a God Who loves each of us to His death. It takes prayer, reflection, and a willingness to put ourselves spiritually at the foot of that Cross on Calvary. We must stand with Mary, John, and Mary Magdalene,keeping watch at the feet of our suffering Savior and letting Him know that we love Him with all our heart and soul. We must repent of our sins and with His help become the people He created us to be.
This Lent, meet Jesus. Get to know Him like never before. Love Him! For many, this will be their last Lent on this side of eternity. Now is the time to grow in holiness and in love for our Heavenly Father so that when the veil is lifted and we see Him face to face, He will say, "Well done, good and faithful servant…enter into the joy of the Lord."
Prayer: "I love You, my beloved Jesus. I love You more than myself. I repent with my whole heart of having offended You. Never permit me to separate myself from You again. Grant that I may love You always, and then do with me what You will." Amen.
A thought for the Month of January...
Meditation for January
Another year has gone by and the inexorable march of time seems to go faster and faster. As we begin this New Year, let us try to think more about our eternal life and the awesome moment when we will meet our Creator. Dispel any gloomy fear about our future. With hope, we will be able to trust in God's great mercy and be prepared to meet Our Lord!
St. Paul says that: "What eye has not seen, and ear has not heard, and what has not entered the human heart, what God has prepared for those who love Him." 1 Corinthians 2:9. He created us for eternal life, and to earn it we have to go through the test of this earthly life. Our Heavenly Father gave us His commandments to follow, He has given us all that we need. This is the Jubilee Year of Mercy, and we should take this grace very seriously. Jesus told Saint Faustina that after His mercy will come His justice. With the help of our Blessed Mother, Saint Joseph, our Guardian Angel, and all the Angels and Saints, we can obtain all the graces needed to live a holy life in God by entrusting our lives to them. And at the end of our earthly journey, we will have the great promise of being eternally happy with Him.
May we also remember to pray for those who are most dear to the Sacred Heart of Jesus, the dying.
This is what Our Lord told St. Faustina: "Pray as much as you can for the dying. By your entreaties, obtain for them trust in My mercy, because they have most need of trust, and have it the least." Diary of St. Faustina, #1777. Many who die each day are unprepared to face God!...How great is their need for our prayers!...During this Jubilee Year of Mercy praying for the dying would be a beautiful work of mercy!
We wish you all a Blessed and Peaceful New Year!
A thought for the Month of December...
December Reflection
This is the beautiful month in which we celebrate the birth of Our Lord and Savior Jesus Christ. Let us prepare and open our hearts to welcome Him. Because of His infinite love, He came to save us from the slavery of sin. So let us ponder and meditate more than ever on this most wondrous gift!
Let us offer Him our hearts filled with gratitude and praise, for the world in which we live today has rejected Him again and again. Let us love and adore Him for those who do not. Our Sweet and Merciful Baby Jesus is begging us to hold Him in our arms and to give Him our love and adoration.
No one loved him like His Mother does. Our Blessed Mother loves us with such a motherly love. Let us ask Her to teach us to love Him with the great love of Her Immaculate Heart. She will stir up our spiritual desires, not our earthly ones; so that our hearts will become more repentative to receive the love of Baby Jesus in our hearts.
Sweet Mother, we thank you for giving us Jesus, the Treasure of our hearts, the Pearl of great price, the Prince of Peace, the Lord of Lords, the King of kings, our Creator, and Our lord and Savior! How great is your dignity Sweet Mother, Mother of God!...And by God's Will you were deigned to be our mother too! Teach us to love Jesus. Intercede for us, poor banished children of Eve. Obtain peace for this suffering and darken world.
Saint Joseph, foster Father of our Savior and chaste spouse of Mary, we honor you for your great care and protection. We can only imagine you holding Baby Jesus in your arms and gently pressing Him to your heart. Help us to love Him like you do.
Jesus, Mary and Joseph, we love you, save souls, especially those who die every day unprepared to face God and their eternal salvation; obtain for them pardon and mercy. Amen
Wishing you Blessed and Merry Christmas and a Peaceful New Year!
A thought for the Month of November...
November Meditation
In this month, we meditate about the saints and about our loved ones who are already in the eternal life. Eternal life!... Do we ponder enough on it? We are here on this earth now, but someday we will go there too! No one can escape it. This is the reality of life. Jesus came to this earth to earn that beautiful, eternal life for us, to be with Him forever.
How beautiful Heaven must be! Jesus suffered and died to open its doors that were closed by the disobedience of our first parents. This is a wonderful month to read the lives of the saints and learn from them how to love and serve God and gain eternal life in Heaven. Jesus said: "I am going to prepare a place for you so that where I am you also may be. In My Father's house there are many mansions." ----Notice that Jesus doesn't say many houses! Oh, how much we should try to live our lives in accordance with God's Will, in order to gain everything He has prepared for us!
This is all beautiful, but what about those souls who have died and are unprepared to enjoy this forever bliss? This month is mostly dedicated to them and it depends on us who are still here, to help them to get there. The souls in Purgatory are called the holy souls, because they have been saved. But, since their souls were not clean at the time of death, they are still suffering greatly for the purification of their sins. Their greatest suffering is their longing to be with God. When we are in love with someone, we wish to be with that person all the time. When we are not, we feel sad and long for the moment when we can see them again. The Holy Souls in Purgatory, know now, the true love, which is God, and they want nothing but to be enjoying Him forever. They cannot help themselves in Purgatory. They don't have a free will anymore. So they depend on our prayers and sacrifices we can offer on their behalf.
May Our Lord fill our hearts with love for these blessed souls, so that we may help them to quickly be free of their sufferings. They will not forget the good we do for them and will surely intercede for us and our intentions. Here's a beautiful and powerful prayer that we can pray for our loved ones, friends and for those who have no one to pray for them:
"Eternal Father, I offer Thee the most Precious Blood of Jesus Christ, in union with the Masses said throughout the world today, for all the souls in Purgatory, for sinners everywhere, for sinners in the Universal Church, those in my own home and within my family. Amen"
The Holy Sacrifice of the Mass is the most powerful and perfect prayer we can offer, and after that is the intercession of Our Blessed Mother.
Let us not forget to pray for those close to entering eternal life that they may obtain salvation.
"Let us pray for the dying today, those for whom tomorrow will be too late."
A thought for the Month of October...
October Reflection
This month of October is a wonderful opportunity to reflect on the Most Holy Rosary, a beautiful gift from our Blessed Mother for all Her children. The word rosary in Latin means "a garland or crown of roses." This is a beautiful reflection for us to ponder on, so that we may in return give a "crown of roses" back to Our Blessed Mother each time we recite Her Rosary. The rosary helps us to be closer with Jesus and Mary, as we literally "walk" through the Bible while meditating on the Mysteries, the lives of Jesus and Mary. The rosary is truly a powerful prayer. St. Padre Pio said: "the rosary is the weapon of defense and salvation…..The weapon given us by Mary to use against the tricks of the infernal enemy." He also said: "Pray the rosary frequently. It costs so little, and it's worth so much!"
"Our Dearest Blessed Mother, may we understand and truly believe in the power of your rosary. Your rosary is where you come to meet us and shower us with graces from God. Give us eyes and hearts of great faith, so that we may depend on you, Our Heavenly Mother, in all things and in every aspect of our lives. Oh, Mother Mary, how few of us know of the many splendid gifts that dwell in your Heart. These are gifts that you want to shower on your children, but so few ask for them. We humbly implore you, dearest Mother, that we may enter your Immaculate Heart to receive the Light of God. When we enter your Immaculate Heart, may we always leave our anxieties, burdens, pains, frustrations, and hurts there in your Heart, giving all these burdens to you, for we know you will take care of them for us. May we always remember that the loving and joyful gifts of Our Mother frees Her children. Amen.
A thought for the Month of September...
Meditation for September
In this month we honor Our Lady of Sorrows. All of us who are mothers know how much we can suffer for the love of our children. When we contemplate Our Blessed mother, the Mother of Jesus Christ the Savior of the world, there is no pain that can compare to her pain. She was pure and never sinned yet she saw her Son being tortured and killed in a most brutal, merciless way imaginable. She had said yes to God's will, not knowing what that will would be, besides knowing that she was to be the Mother of the Son of God. From that point on, she put her complete trust in God's wisdom and care. Let us learn from her and do as she did. We can strive to be in union with her, and intrusting everything to her, she will teach us how to trust in Our heavenly Father in every circumstance.
Prayer for Union to the Sorrowful Mother.
"My sweet and sorrowful Mother, I consecrate to you all that I am and all that I have, every beat of my heart, every breath that I take, every blink of my eyes, every thought that I think, every word that I say, every step that I take, every work that I do, every joy, every sorrow, every tear , every smile, every suffering, every pain, every contradiction, every disillusion. I offer you all my weaknesses, faults and sins. Every instant of my life, sweet Mother, I offer to you, to be one with you with Jesus, in your Immaculate Heart, in such a way that even when I am not aware of this union, I will implore night and day, the salvation of all souls, especially those of the dying. My Dear Mother, never let me depart from you until the day God calls me home. I belong to you forever, in order to more perfectly belong to Jesus Christ your Son, and our Savior. Amen"
A thought for the Month of August...
During the month of August, the Church honors the Assumption of Our Blessed Mother with Her entrance into Heaven. This month is also devoted to Our Lord in the Most Blessed Sacrament. What a great opportunity for us to reflect on both Mother and the Son; our hope and our salvation!
Let us honor them both in a special way by appreciating the gifts and offer them our gratitude and love. Visiting Jesus during Adoration of the Most Blessed Sacrament, and praying the Most Holy Rosary, given to us by Our Heavenly Mother, will be two ways very pleasing to them! When before Jesus' presence, let us talk to Him about our fears, troubles, sorrows, and joys. We can give all our concerns, sufferings and cares to Jesus and Mary. They are always waiting to help us.
What follows is a beautiful quote from Blessed Mother Teresa of Calcutta:
"Jesus wants us all to come to Him in the Blessed Sacrament. He is in there in
person just waiting for you. Nowhere on earth are you more welcome, nowhere
on earth are you more loved than by Jesus, living and truly present in the
Blessed Sacrament. The time you spend with the Blessed Sacrament is the best
time you will spend on earth. Each moment you spend with Jesus will deepen
your union with Him and make your soul everlastingly more glorious and
beautiful in Heaven and will help bring about an everlasting peace on
earth."
This prayer came from the heart of someone after reading Mother Teresa 's reflection on the Blessed Sacrament:
Praise You Sweet Jesus, Our Glorious King and Savior! You are so awesome
and magnificent! Yet, in all your Majesty and Glory, you humble Yourself
and come to us, through the holy hands of your priests, and nestle in the
Host, a simple and humble wafer transformed into and filled with the glory
of God!! May we adore You always in Your Sacrament of Love. AMEN
A thought for the Month of July...
An Offering of the Precious Blood for the Dying
As we begin the month of July, we are invited by Holy Mother Church to reflect on the price paid for our redemption. In the words of Pope Emeritus Benedict XVI, "The Blood of Christ is the pledge of God's faithful love for humankind. By gazing at the wounds of the Crucified Christ, each man, even in conditions of abject moral poverty, can say: 'God has not abandoned me, He loves me, He gave His life for me….'" That priceless ransom opened the doors of Heaven to all humanity. The love our Lord Jesus has for us is so great that He paid the ultimate price for our redemption. In 1 John 1:7, we read that "… the blood of Jesus Christ, His Son, purifies us from all sin." Only because of the shedding of His Precious Blood on the Cross do we have the ability to gain eternal salvation. According to St. Thomas Aquinas, "the Precious Blood was the key to the heavenly paradise."
During July, the month dedicated to the Precious Blood of our Lord and Savior, we pray for all our suffering brethren who are waiting for their final hour here on this side of eternity to come to a close. May it console them to know that their suffering is not in vain, and may they be aware that at the hour of death, the Precious Blood of Christ will accomplish a great victory through the Sacrament of the Anointing of the Sick. May our prayers on their behalf help them to remember the words of St. Bernard: "The Blood of Jesus Christ speaks with trumpet tones, not of the judgment of God, but of His mercies." May those words give peace and comfort to the dying as we pray:
Heart of Jesus, once in agony, have mercy on the dying. O most merciful Jesus, Lover of souls, I pray Thee, by the agony of Your most Sacred Heart, and by the sorrows of Your Immaculate Mother, cleanse in Your Own Precious Blood the sinners of the whole world who are now in their agony and are to die this day. Amen.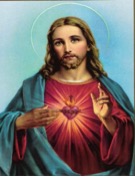 A Thought for the Month of June...
This is the month of June, devoted to the Most Sacred Heart of Jesus, a most wonderful time for us to honor His most Sacred Heart, a Heart that burns with such a fiery love for us! Jesus appeared numerous times to a young novice in France, Margaret Mary Alacoque, revealing His Sacred Heart as a symbol of His love for mankind, saying: "Behold this Heart which has so loved men that it has spared nothing, even to exhausting and consuming itself, in order to testify its love. In return, I receive from the greater part only ingratitude, by their irreverence and sacrileges, and by the coldness and contempt they have for me in this sacrament of love….I come into the heart I have given you in order that through your fervor you may atone for the offenses which I have received from lukewarm and slothful hearts that dishonor me in the Blessed Sacrament."
Jesus revealed to St. Margaret Mary twelve promises for those who honor His Sacred Heart. In His twelfth, Jesus said: "In the excess of the mercy of My Heart, I promise you that My all powerful love will grant to all those who will receive Communion on the First Fridays for 9 consecutive months, the grace of final repentance; they will not die in My displeasure, nor without receiving the Sacraments; My Divine Heart shall be their safe refuge in this last moment." What beautiful promises Jesus gives us!
For the dying, the hour of death is truly the most crucial and important time in every person's life. The dying are the most forgotten souls. To quote from the "Words of Comfort for the Dying" booklet: "With these prayers and meditations, we will draw from the furnace of Divine Love, the trust and consolation a soul is in most need of at the critical moment of death, when eternity is right there at the door. How great must be the need for a dying person to hear about God's most gracious Mercy…how consoling to their heart and soul."
May we console Our Dear Jesus, especially during this month of June, for the outrages, sacrileges, disrespect, blasphemies, and profanations committed against His Sacred Heart, His Blessed Sacrament, and the Immaculate Heart of Mary. May we also offer up all those who will die during this month, uniting them to the Sweet and Merciful Heart of Jesus, praying for their salvation. May we strive this month to visit Jesus during Exposition of His Blessed Sacrament at Adoration. Our King of Love is always waiting for us.
Divine Savior, let us honor the sufferings of Your Most Sacred Heart. Accept, we beg you, the sufferings of the human heart and unit it to Yours for the salvation of those who are leaving this world today. Most Sacred Heart of Jesus, by the merits of your suffering, have mercy on the dying.
Apostolate for the Dying, P.O. Box 38-9185, Cincinnati, Ohio 45238 (513) 922-0370 ApostolatefortheDying.org